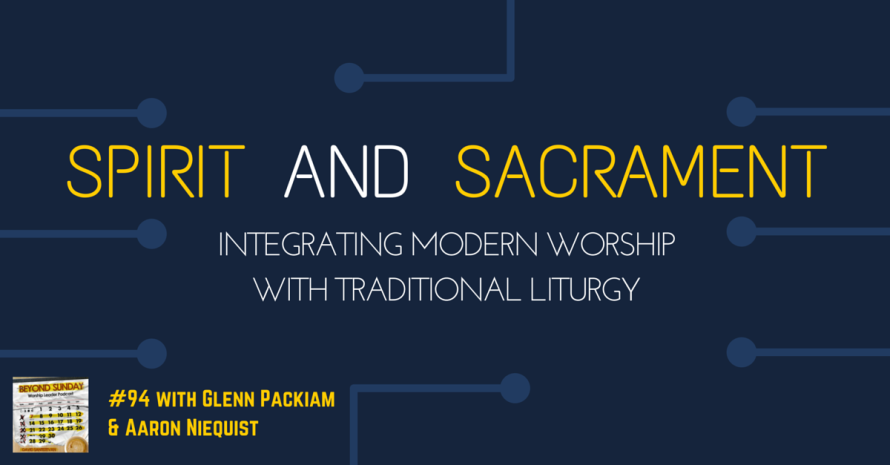 Podcast: Play in new window | Download
It's a good day when you're in the same room with guys like Glenn Packiam & Aaron Niequist. I was honored to catch up with them at the Spirit & Sacrament conference here in Pittsburgh.
Both of these guys have backgrounds in modern worship but are also integrating traditional liturgical practices in their ministries. Just so you're warned, this interview is short but loaded with more nuggets of wisdom than you can probably handle in one listen. Might need to return to this one a few times.