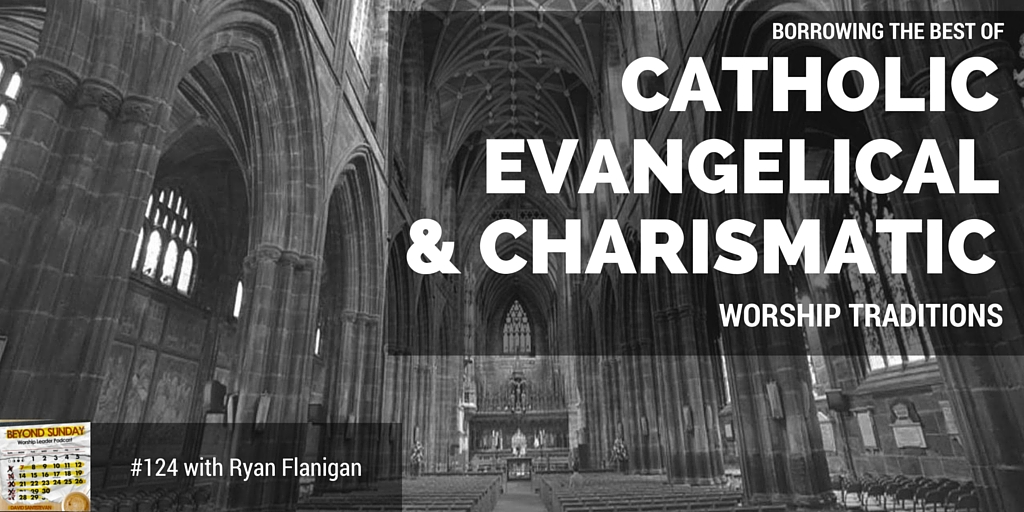 Podcast: Play in new window | Download
Subscribe: iTunes | Android | RSS
We talk about going through the motions as if it's a bad thing. But what if the motions are right?" – Ryan Flanigan
Ryan Flanigan is a worship leader in an Anglican Church. But he didn't start there. Matter of fact, he was born Catholic, raised Charismatic, and educated Evanglical. All 3 of these streams now come together to form Ryan's theology and his ministry.
And I think we all have a lot to learn from his experience.
We talk about the strengths of each stream, the benefit of going through the motions, the sacrament, and why worship leaders need to lighten up.
Maybe a bit controversial, but most definitely challenging, stirring, and educational.
[Read more…] about #124: Borrowing The Best Of Catholic, Evangelical, & Charismatic Worship Traditions [Podcast]