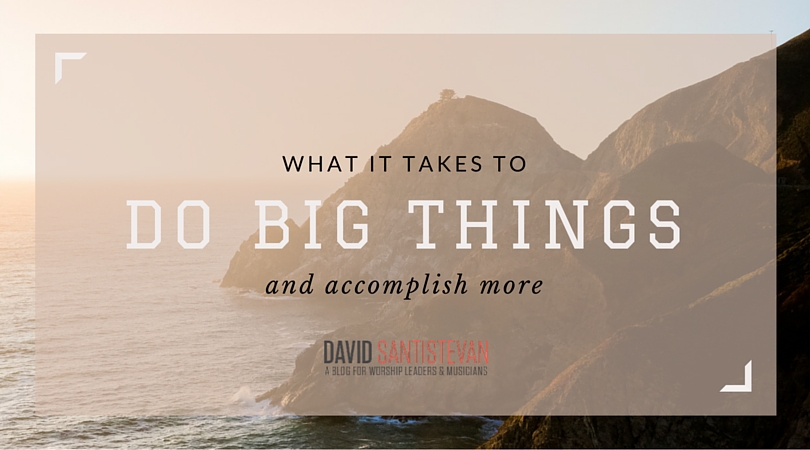 What is one item that has been on your todo list for a long time?
You probably don't have to think too long. That project likes to nag you. It mocks your procrastination. It's the project you've been putting off but you know will make a huge difference. If I'm honest, the things I focus on most of the time are a waste. They aren't the tasks that make the biggest impact.
I recently launched a massive project – an online course called Learn Worship Keys. To see the project finished and finally launched feels so great.
But can I be honest? The work it took to get an important project like this "done" is anything but glamorous, exciting, or fun. It was a massive grind. Painful work. Deep thought. It's what Seth Godin calls "emotional labor".