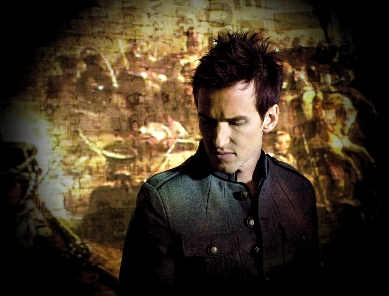 Worship leading isn't just a role for the musically talented.
It's not a gig for the artsy people in your church.
It's about pastoring, teaching, and equipping. And in order to do that with effectiveness, you need to know Scripture.
For this episode of the Beyond Sunday podcast I was privileged to sit down with Aaron Keyes. Aaron is a powerful worship leader, teacher, and songwriter.
I can't say enough about our conversation. So real, powerful and refreshing.
We chatted about everything from discipling worship leaders to the priority of Scripture to songwriting tools/resources to being inspired.
Take a listen and leave a comment, letting me us know what you took away from the interview!
Click to Listen
Podcast: Play in new window | Download
Post Resources
Tweetable One-Liners
"I've read through the Bible, but I needed to get it through me" (

tweet this

).

"A song that moves you was written by somebody that was moved" (tweet this).
"You can't engineer great art. You have to feel it" (tweet this).
"Worship leaders lead songs. Worship pastors lead people." (tweet this).
"If you took away your music would you still be a leader in your church?" (tweet this).
"Are you on stage because you're musical or because you have something to offer that's rich in God?" (tweet this).
"Competency without character is just making you more and more dangerous" (tweet this).
"Prioritize your life towards the people you lead, more than the songs you lead" (tweet this).
Subscription Links
Your Feedback
If you have an idea for a podcast you would like to see, a special guest you'd like to hear from, or a question for an upcoming episode, please email me.
If you enjoyed the show, I would be so appreciative if you would rate it on iTunes and write a brief review. That helps me so much! Thanks.
Question: What was your biggest takeaway from the interview with Aaron? You can leave a comment by clicking here.
Like what you read?

If so, please join over 5000 people who receive exclusive weekly online worship ministry tips, and get a FREE COPY of my eBook, Beyond Sunday! Just enter your name and email below: