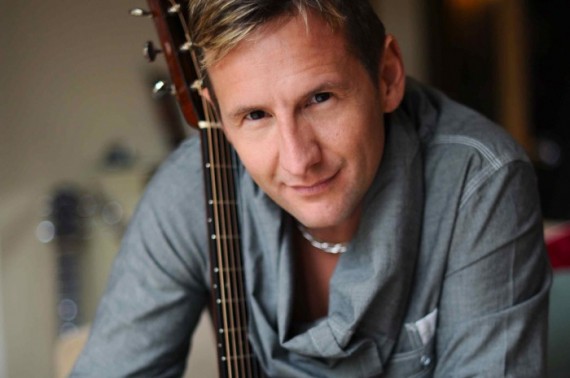 I can't tell you how excited I was to sit down with one of my songwriting and worship leading heroes, Martin Smith.
Not only has Martin's music inspired me as a young worship leader, but he really inspired an entire generation through the music of Delirious.
There was a freedom, a fire, and an innocence about the music that called us to a deeper level.
With the Delirious chapter coming to an end, Martin has now released a solo project of music (with more to come later this year).
At the end of this post, I'll let you know you can win a FREE copy.
Click to Listen
Podcast: Play in new window | Download
Quotes from the Episode
"You can get a lot done when you're in the will of God"
"The antitheses of cynicism is staying amazed"
"The Spirit of God in you will always keep you young"
"As a creative, be intentional about your environment. Your environment speaks to you"

"The songs are important, but what's more important is the space in-between"

"Humor can usher in the presence of God"
"When you sense God is moving, be slow to move out of it"
"We're not just a performing monkey. We shouldn't be afraid to teach people"
Winners
Aaron

Albert
Amanda Valentine
Matt
Daniel Pape
Subscription Links
Your Feedback
If you have an idea for a podcast you would like to see, a special guest you'd like to hear from, or a question for an upcoming episode, please email me.
If you enjoyed the show, I would be so appreciative if you would rate it on iTunes and write a brief review. That helps me so much! Thanks.
Question: What was your biggest takeaway from the interview with Martin? You can leave a comment by clicking here.
Like what you read?

If so, please join over 5000 people who receive exclusive weekly online worship ministry tips, and get a FREE COPY of my eBook, Beyond Sunday! Just enter your name and email below:
Oh, in case you wanted to see the music video for Martin's "Back to the Start":
[tentblogger-youtube K0Glq025b60]