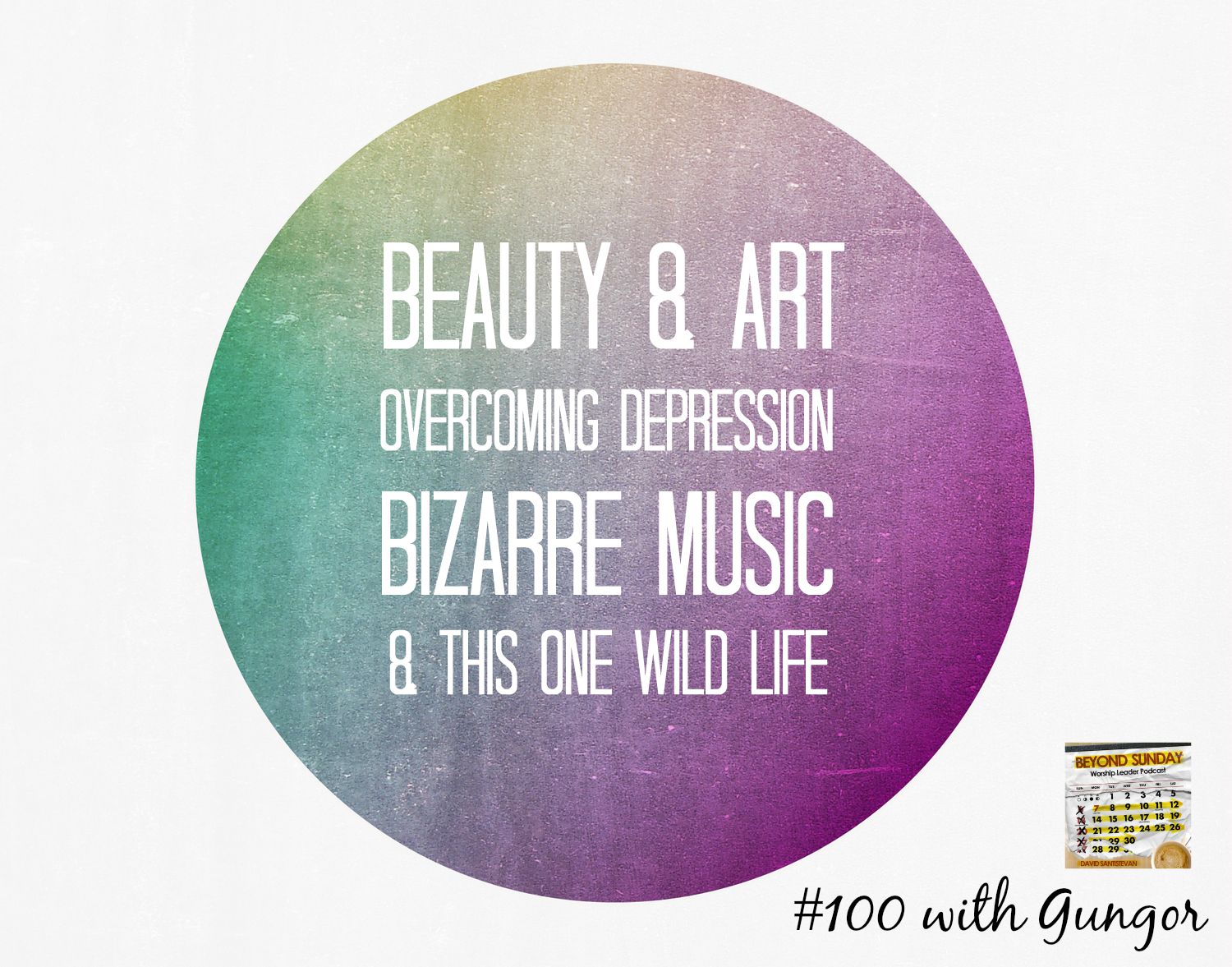 Podcast: Play in new window | Download
It's always a treat to talk with a true artist – one who pours their heart and soul into what they do. They look at the world and tell you what they see with honesty, passion, and hard work. And for that, I've always appreciated the work of Michael and Lisa Gungor.
In this conversation they both are disarming in their honesty. They've walked through hell and back and are so generous in the lessons they've learned.
It's rare to go from hilarious laughter to tears of pain to controversial issues to an education on creativity all in the same conversation. This one is a little longer, folks, but you won't want to miss one minute. So worth it.
Click to Listen:
Podcast: Play in new window | Download
In this Episode You'll Hear More About:
What inspired all the Gungor brothers to pursue music.
How do develop a love for music.
Michael Gungor's influence of Charismatic/Pentecostal worship, jazz, & classical music.
Why Gungor has never been embraced by any one particular industry.
Why beauty & art is central to the Kingdom of God.
Why you need to make music that is true to yourself, not a preconceived audience.
Some backstory on how Gungor has evolved from writing "worship songs" to what they create today.
The story behind Gungor's new album "One Wild Life: Soul"
The Gungor's journey into having a beautiful new daughter with down syndrome.
Why meditation is helpful.
What announcing a trilogy of albums will do to your productivity as a musician.
Why creating music around "albums" is a broken system.
How Michael pushes his creativity.
Resources Mentioned in this Episode:
Subscription Links
Thanks For Listening!
If you enjoyed this episode, please share it using the social media buttons you see at the bottom of the post. So helpful!
If you have an idea for a podcast you would like to see, a special guest you'd like to hear from, or a question for an upcoming episode, please email me. If you enjoyed the show, I would be so appreciative if you would rate it on iTunes and write a brief review. That helps me so much! Thanks.
And thanks to Michael & Lisa for sharing with us!
Question: What's your biggest takeaway from this interview with Gungor? Always love to hear from you! You can leave a comment by clicking here.
Like what you read?

If so, please join over 5000 people who receive exclusive weekly online worship ministry tips, and get a FREE COPY of my eBook, Beyond Sunday! Just enter your name and email below: