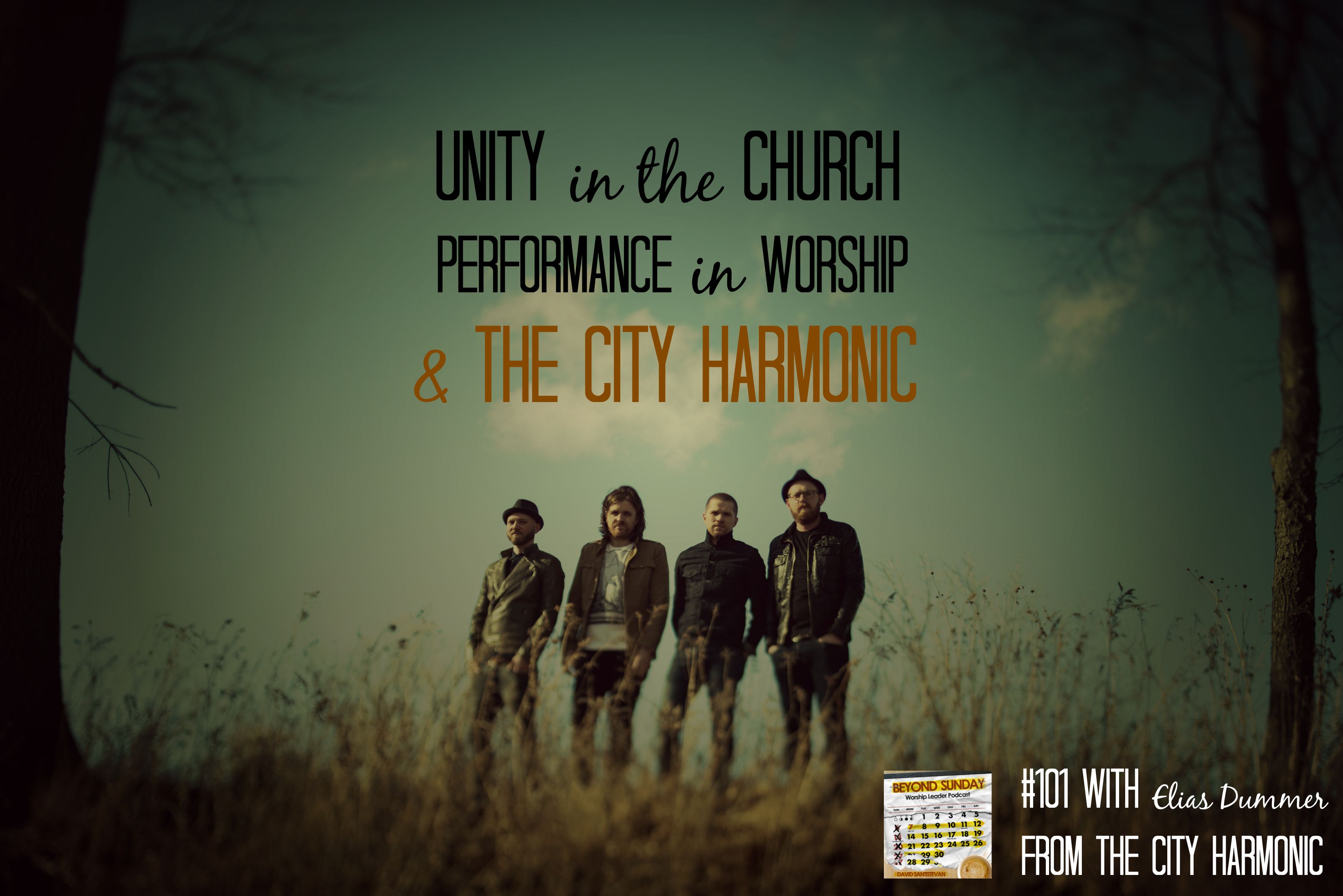 Podcast: Play in new window | Download
Today's interview is with Elias Dummer from The City Harmonic. Not only is Elias a greater singer, songwriter, and frontman for The City Harmonic, but he's also a smart dude with a heart for God's people.
In this interview we go deep, discussing unity in the church, whether performance in worship is really a bad thing, the new album, and a bit about their creative process.
You may want to give this a few listens, folks. A lot of subtle nuance and profound insight. Enjoy!
Click to Listen
Podcast: Play in new window | Download
In this Episode You'll Hear More About:
The denominational landscape of Hamilton, ON, where The City Harmonic began.
How to work for unity across denominations.
The false dichotomy of performance in worship.
How liturgy contextualizes us.
The tension between being a rock band and a worship band.
What happens in our brains when we sing together corporately.
The heart behind The City Harmonic's new project.
How the band wrote 136 songs and widdled them down to the final 11.
Why setting out to "win" at Christian music is a sad goal.
Resources Mentioned in this Episode:
Subscription Links
Thanks For Listening!
If you enjoyed this episode, please share it using the social media buttons you see at the bottom of the post. So helpful!
If you have an idea for a podcast you would like to see, a special guest you'd like to hear from, or a question for an upcoming episode, please email me. If you enjoyed the show, I would be so appreciative if you would rate it on iTunes and write a brief review. That helps me so much! Thanks.
And thanks to Elias for sharing with us!
Question: What's your biggest takeaway from this interview with Elias? Always love to hear from you! You can leave a comment by clicking here.
Like what you read?

If so, please join over 5000 people who receive exclusive weekly online worship ministry tips, and get a FREE COPY of my eBook, Beyond Sunday! Just enter your name and email below: