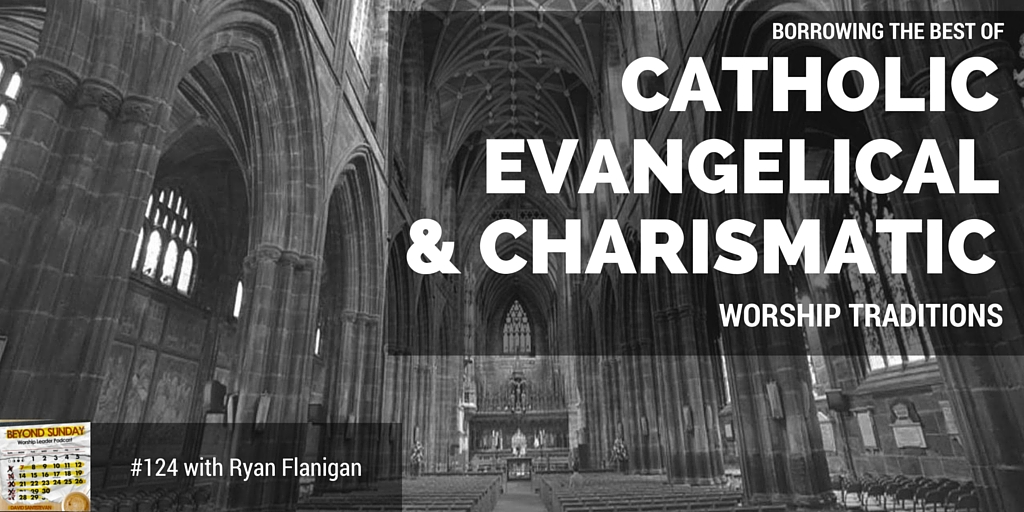 Podcast: Play in new window | Download
We talk about going through the motions as if it's a bad thing. But what if the motions are right?" – Ryan Flanigan
Ryan Flanigan is a worship leader in an Anglican Church. But he didn't start there. Matter of fact, he was born Catholic, raised Charismatic, and educated Evanglical. All 3 of these streams now come together to form Ryan's theology and his ministry.
And I think we all have a lot to learn from his experience.
We talk about the strengths of each stream, the benefit of going through the motions, the sacrament, and why worship leaders need to lighten up.
Maybe a bit controversial, but most definitely challenging, stirring, and educational.
Click to Listen
Podcast: Play in new window | Download
My experience in the Pentecostal church made the Catholic liturgy come alive to me." – Ryan Flanigan
Show Sponsor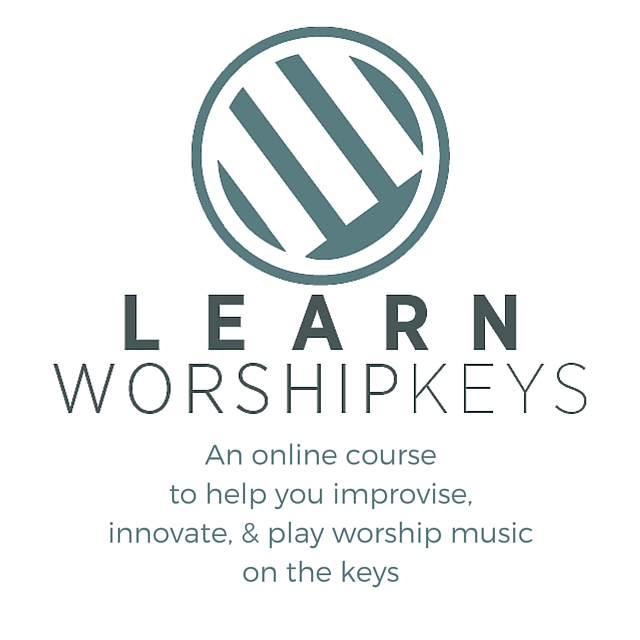 Today's podcast is brought to you by Learn Worship Keys, an online course to help you improvise, innovate, and play worship music on the keys in 3 months or less.
is a membership site with over 30 videos, expert interviews, and incredible bonuses.
If you've always wanted to play keys or learned classical music but always wanted to improv, this is for you.
Or if you've been looking for a resource to equip your keyboard players on how to play simply, navigate the software world, and make beautiful music, you need to check out Learn Worship Keys.
We already have dozens and dozens of students kicking the excuses and learning how to play. Will you be next? CLICK HERE to check out Learn Worship Keys.
In This Episode You'll Hear More About:
Ryan's experience in Charismatic, Catholic, and Evangelical churches
The wonder and beauty of Harry Potter (and Ryan's obsession with it).
The story based approach of learning the Bible in Pentecostal churches
Why some people view the Catholic faith as not "Christian"
Why going through the motions isn't such a bad thing
Ryan's journey from Christ for the Nations to Dallas Baptist University.
The problem with conjuring up emotional expression.
The power we have as worship leaders to manipulate.
A convergence of Christian traditions coming together in one expression.
What the sacrament does for our faith.
How to avoid merely emotional and intellectual faith.
Why worship leaders need to lighten up.
Our job is not to lead people to the throne of God. That is what Jesus does. Our job is to enable the people to sing." – Ryan Flanigan
Resources Mentioned In This Episode:
Singing takes individuals and forms them into a unified offering before the Lord." – Ryan Flanigan
Subscription Links
Thanks For Listening!
If you enjoyed this episode, please share it using the social media buttons you see at the bottom of the post. So helpful!
If you have an idea for a podcast you would like to see, a special guest you'd like to hear from, or a question for an upcoming episode, please email me. If you enjoyed the show, I would be so appreciative if you would rate it on iTunes and write a brief review. That helps me so much! Thanks.
And thanks to Ryan for sharing with us!
Question: What's your biggest takeaway from this interview with Ryan? Always love to hear from you! You can leave a comment by clicking here.
Like what you read?

If so, please join over 5000 people who receive exclusive weekly online worship ministry tips, and get a FREE COPY of my eBook, Beyond Sunday! Just enter your name and email below: