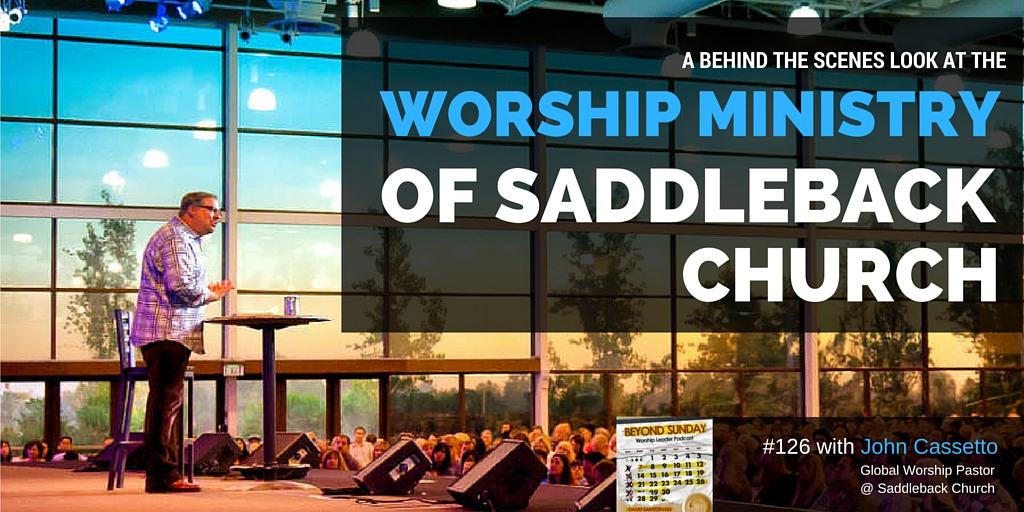 Podcast: Play in new window | Download
My role is to identify leaders who are very comfortable identifying other leaders and create space for them to access ministry." – John Cassetto
I love conversations with worship pastors. Especially those who are more interested in raising others up over doing their own ministry. This is John Cassetto, Global Worship Pastor at Saddleback Church.
This interview covers a lot of ground. Consider it a field trip, a tour of how a successful worship ministry is run. From auditions, to vision, to songwriting, to discipleship, to potted succulents (yep), this interview has it all.
No one has it all figured out but one of the most effective things you can do is learn from those who are further down the road of ministry.
Enjoy!
Click to Listen
Podcast: Play in new window | Download
Show Sponsor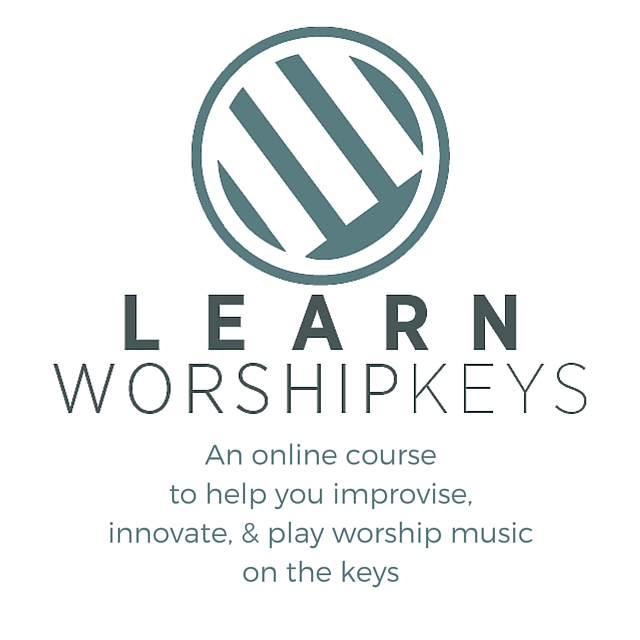 Today's podcast is brought to you by Learn Worship Keys, an online course to help you improvise, innovate, and play worship music on the keys in 3 months or less.
is a membership site with over 30 videos, expert interviews, and incredible bonuses.
If you've always wanted to play keys or learned classical music but always wanted to improv, this is for you.
Or if you've been looking for a resource to equip your keyboard players on how to play simply, navigate the software world, and make beautiful music, you need to check out Learn Worship Keys.
We already have dozens and dozens of students kicking the excuses and learning how to play. Will you be next? CLICK HERE to check out Learn Worship Keys.
In This Episode You'll Hear More About:
The vision of Saddleback Worship.
The audition process of Saddleback Worship.
How to lead worship leaders across 16 campuses.
The importance of raising up leaders.
Why good communication and good information matters.
The Saddleback Worship audition process.
How to say "no" to a bad audition.
Creating a process of growth for young musicians.
How Saddleback collaborates on songlists across campuses.
How far in advance Saddleback schedules their worship teams & plans setlists.
The difference between transactional and transformational relationships.
How to balance global and local.
How Saddleback approaches songwriting & albums.
We decided to be a team that was world class in how we love Jesus and love each other." – John Cassetto
Resources Mentioned in this Episode:
Subscription Links
Thanks For Listening!
If you enjoyed this episode, please share it using the social media buttons you see at the bottom of the post. So helpful!
If you have an idea for a podcast you would like to see, a special guest you'd like to hear from, or a question for an upcoming episode, please email me. If you enjoyed the show, I would be so appreciative if you would rate it on iTunes and write a brief review. That helps me so much! Thanks.
And thanks to John for sharing with us!
Question: What's your biggest takeaway from this interview with John? Always love to hear from you! You can leave a comment by clicking here.
Like what you read?

If so, please join over 5000 people who receive exclusive weekly online worship ministry tips, and get a FREE COPY of my eBook, Beyond Sunday! Just enter your name and email below: