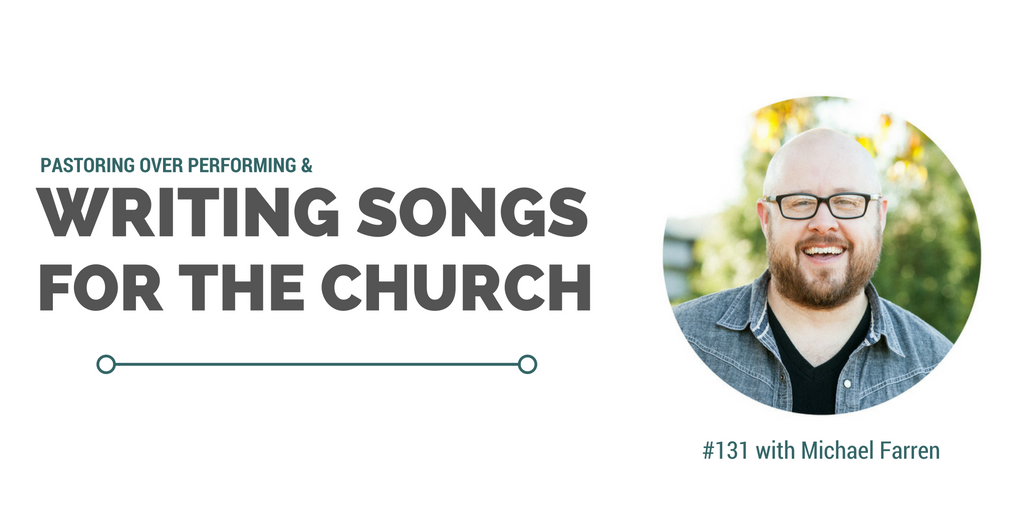 There's a lot of people standing on stages in front of the Church that Jesus loves, and they don't have a pastor's heart." – Michael Farren
Something special happens when you merge a heart for people with a passion for music. Songs become less of a performance vehicle and more of a pastoral one – speaking truth to weary souls. That's why I love the ministry of Michael Farren.
Michael is the songwriter of many popular songs, including Let it Rain (Michael W Smith) and Trust in You (Lauren Daigle). He's also a worship pastor, record producer, and leader of All About Worship, a ministry that resources local church worship pastors and songwriters.
In this podcast we talk pastoring, songwriting, music, doing the work, and more. It's a good time.
Enjoy!
Click to Listen
Podcast: Play in new window | Download
Show Sponsor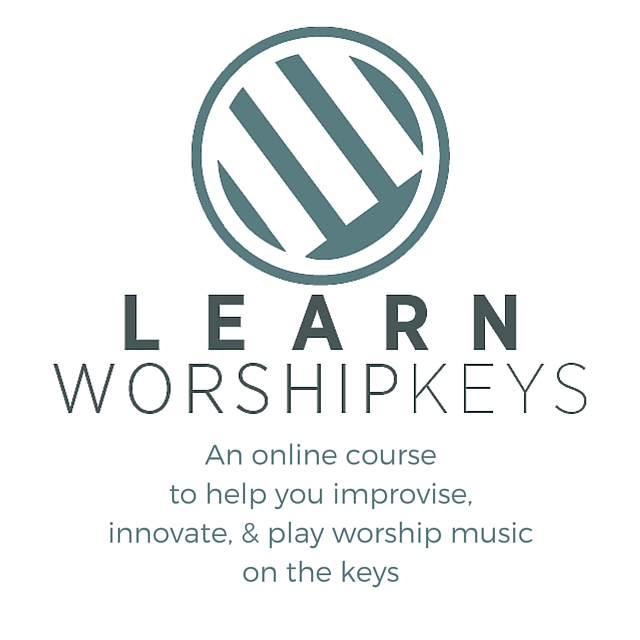 Today's podcast is brought to you by Learn Worship Keys, an online course to help you improvise, innovate, and play worship music on the keys in 3 months or less.
is a membership site with over 30 videos, expert interviews, and incredible bonuses.
If you've always wanted to play keys or learned classical music but always wanted to improv, this is for you.
Or if you've been looking for a resource to equip your keyboard players on how to play simply, navigate the software world, and make beautiful music, you need to check out Learn Worship Keys.
We already have dozens and dozens of students kicking the excuses and learning how to play. Will you be next? CLICK HERE to check out Learn Worship Keys.
In this Episode You'll Hear More About:
Michael's obsession with acoustic instruments
A live demonstration of "The Ugly Stick"
The call to pastor people.
How to gain more trust with your lead pastor.
Guiding principles for writing great worship songs.
The power of co-writing and how it changed Michael as a writer.
The best environments for song ideas to flow.
Career questions: how to balance pastoring, producing, songwriting, & traveling.
Resources Mentioned in this Episode:
Show Sponsor: Learn Worship Keys
If you're consumed by your art more than you are the people, you're either not a pastor or a very hurt pastor." – Michael Farren
Subscription Links
Thanks For Listening!
If you enjoyed this episode, please share it using the social media buttons you see at the bottom of the post. So helpful!
If you have an idea for a podcast you would like to see, a special guest you'd like to hear from, or a question for an upcoming episode, please email me. If you enjoyed the show, I would be so appreciative if you would rate it on iTunes and write a brief review. That helps me so much! Thanks.
And thanks to Michael for sharing with us!
Question: What's your biggest takeaway from this interview with Michael? Always love to hear from you! You can leave a comment by clicking here.
Like what you read?

If so, please join over 5000 people who receive exclusive weekly online worship ministry tips, and get a FREE COPY of my eBook, Beyond Sunday! Just enter your name and email below: