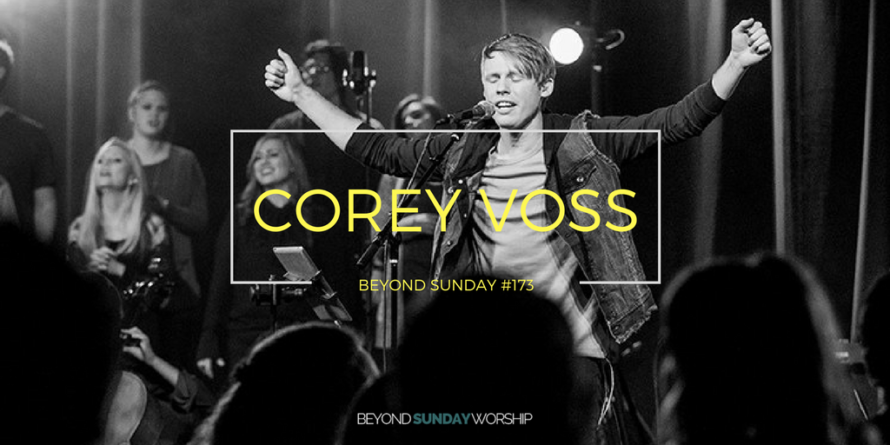 If I could tell young worship leaders one thing, it's "Don't be afraid" – Corey Voss
So great to have Corey Voss on the podcast this week. Corey is a Worship Pastor at Gateway Church in Shelbyville, TN and a worship leader/songwriter with Integrity Music.
We get practical in this chat – rehearsal tips, to audition or not to audition, melody writing, building momentum in your team, spontaneous worship, essential oils, and more.
Enjoy!
Click to Listen
Show Sponsor #1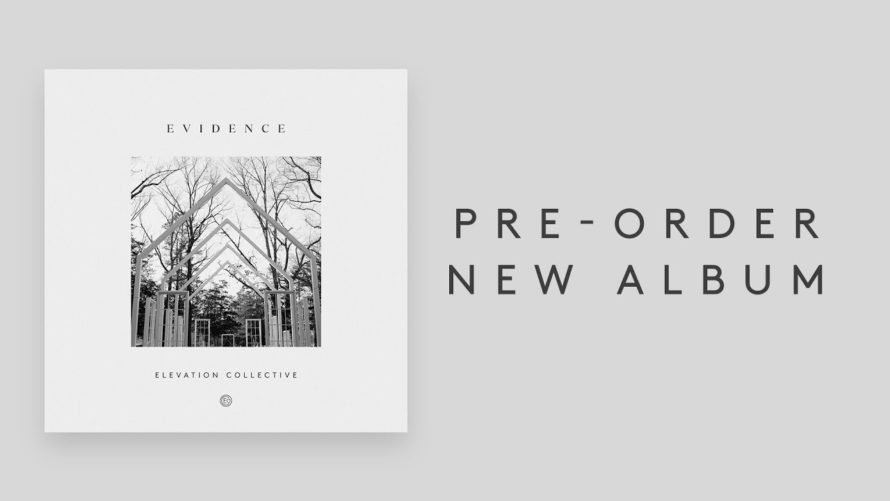 This episode is brought to you by Elevation Collective, a special new project featuring Tasha Cobbs Leonard, Israel Houghton, Travis Greene, Tye Tribbett, Kierra Sheard, and The Walls Group.
Available now is the brand new single, "Do It Again"- which I believe is one of the best worship songs as of late.  If you haven't led this song yet, you and your church is missing out. The song just helps faith to arise in the room and this new version with Travis Greene and Kierra Sheard is amazing.
Get "Do It Again" And make sure to pre-order "Evidence" on iTunes today!
Show Sponsor #2
This episode is also brought to you by the Pads Live app from Coresound Pads.
Coresound Pads are my favorite pad loops on the market.  If you're looking for a way to raise the quality and sound of your worship team, this is probably the easiest way to do that.

And Coresound now has a powerful, easy-to-use pads-player app called PADS LIVE that helps you transform your worship service's atmosphere INSTANTLY by downloading and playing their top-rated pad loops on the fly from your mobile device.  This is an POWERFUL tool for worship leaders at any-size church.
If you go to PadsLive.com, you can link to download the app for FREE, which also comes with all of Coresound's Pads in the key of D for free.  You can let the pads loop infinitely, crossfade gently into the next pad or into silence, and build songs & playlists.  And when you're ready to unlock all 12 keys instead of just the key of D, you can purchase and download those pads directly within the app.
Now the app doesn't take promo codes, BUT if you buy a Pads Bundle online from Coresound and use the promo code BEYONDSUNDAY, you'll get an additional 20% off your purchase.  And your online purchase WILL unlock those very same pads within the app, as well as let you download the 20-minute MP3s to use the pads elsewhere.
In This Episode You'll Hear More About:
Advice for young worship leaders
The shift from being a worship leader to a worship director/pastor
The power of delegating
Using a talk back mic as a music director
How to lead your church and band in spontaneous worship
Building a culture of praise
Crafting melody
The power of boundaries in songwriting
Songwriting filters for church
To audition or not to audition?
Resources Mentioned in this Episode:
Subscription Links
Your Feedback
If you have an idea for a podcast you would like to see, a special guest you'd like to hear from, or a question for an upcoming episode, please email me.
If you enjoyed the show, I would be so appreciative if you would rate it on iTunes and write a brief review. That helps me so much! Thanks.
Question: What was your biggest takeaway from this interview with Corey? You can leave a comment by clicking here.
Like what you read?

If so, please join over 5000 people who receive exclusive weekly online worship ministry tips, and get a FREE COPY of my eBook, Beyond Sunday! Just enter your name and email below: