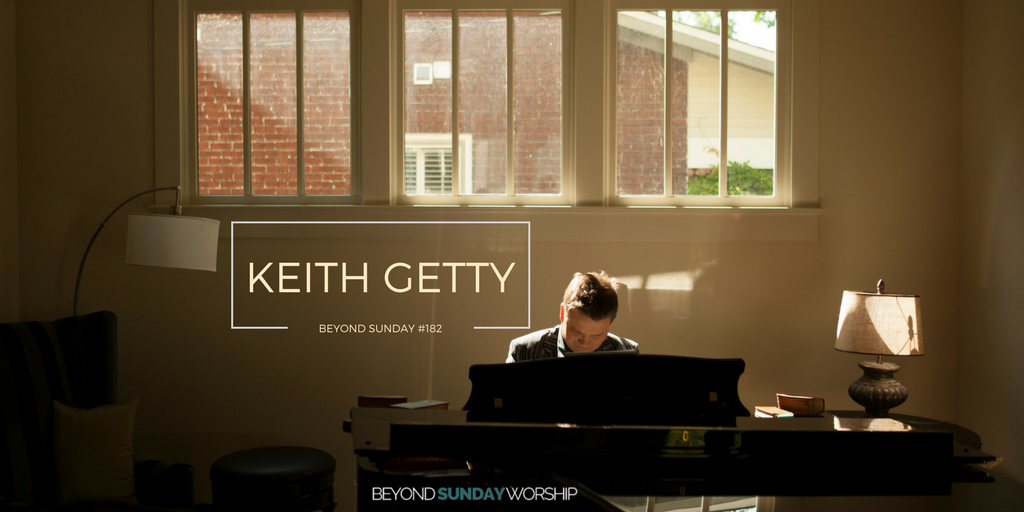 If songs are catechisms for our lives, we need to write better ones." – Keith Getty
For years, Keith Getty has written hymns for the modern church. One of Getty's best-loved songs, In Christ Alone, is still one of my favorite songs to sing with the people of God.
Keith and his wife Kristyn have traveled the world sharing songs and stirring up a spirit of true worship in the Church.
Here in this interview we discuss the Getty's music ministry, writing hymns, the new book, the power of congregational singing, how to engage your church, rugby (yep), and more!
Seriously so much depth comes from this man. And maybe just a few things that will disrupt and challenge your thinking. The best kind of podcast, in my opinion.
Enjoy!
Click to Listen
Show Sponsor
This episode is brought to you by the Pads Live app from Coresound Pads.
Coresound Pads are my favorite pad loops on the market.  If you're looking for a way to raise the quality and sound of your worship team, this is probably the easiest way to do that.

And Coresound now has a powerful, easy-to-use pads-player app called PADS LIVE that helps you transform your worship service's atmosphere INSTANTLY by downloading and playing their top-rated pad loops on the fly from your mobile device.  This is an POWERFUL tool for worship leaders at any-size church.
If you go to PadsLive.com, you can link to download the app for FREE, which also comes with all of Coresound's Pads in the key of D for free.  You can let the pads loop infinitely, crossfade gently into the next pad or into silence, and build songs & playlists.  And when you're ready to unlock all 12 keys instead of just the key of D, you can purchase and download those pads directly within the app.
Now the app doesn't take promo codes, BUT if you buy a Pads Bundle online from Coresound and use the promo code BEYONDSUNDAY, you'll get an additional 20% off your purchase.  And your online purchase WILL unlock those very same pads within the app, as well as let you download the 20-minute MP3s to use the pads elsewhere.
In This Episode You'll Hear More About:
Why congregational singing is so important
The importance of singing in the life of a believer
The problem with a lot of modern worship
How to encourage congregational singing
Tips for writing hymns
Why we may need to write less songs & introduce less songs in church
Resources Mentioned in this Episode:
Subscription Links
Your Feedback
If you have an idea for a podcast you would like to see, a special guest you'd like to hear from, or a question for an upcoming episode, please email me.
If you enjoyed the show, I would be so appreciative if you would rate it on iTunes and write a brief review. That helps me so much! Thanks.
Question: What was your biggest takeaway from this interview with Keith? You can leave a comment by clicking here.
[ois skin="Beyond Sunday 2″]