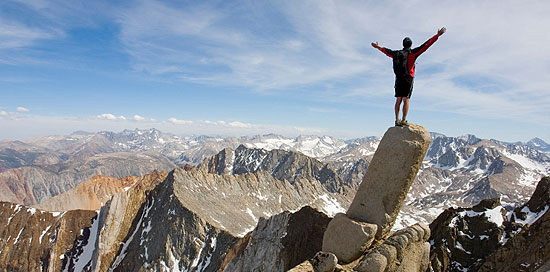 Wouldn't it be awesome to have a worship team where little or no complaining happens?
Where your band shows up fully prepared and fully responsible?
This has less to do with the quality of your players and more with how you manage your energy as a leader.
You have the power to unleash the full creative potential of your team, or the power to completely squash it.
Don't you love leadership?
Click to Listen
Podcast: Play in new window | Download
Think about it – have you ever worked for a leader that drained the life out of the room? Maybe their perspective was negative, their passion cold, and their goal was self centered. How about a leader who inspired you with each interaction?
That's what we're talking about today – being the kind of leader who unleashes the full potential of their volunteers, or even paid staff. How can you expect high commitment and get it?
5 Tips For Unleashing Your Team's Potential
#1: Manage your emotional energy –  Focus on inspiration and equipping. To be completely honest, your leadership has less to do with your musical skill and more to do with the emotional energy you bring to each meeting, each rehearsal, each conversation, each service.
Your greatest asset isn't your skill…it's your energy. It's not about how much you can get done…it's about how much you can inspire those around you.
#2: Create an atmosphere of fun – Without a doubt, people want to be around others who are fun. People who are happy. People who are a positive influence. Be intentional about having fun.
#3: Create an atmosphere of growth – I hold nothing back on my worship team. I provide the best training that I can. There is an atmosphere of growth – team members know that, though they may not be getting paid, they are getting an education. They are growing.
#4: Create a culture of encouragement – Call out the calling in others. See the destiny. Be constantly speaking encouragement. Never underestimate the power of a kind word. Encourage in public…often…be lavish.
#5: Create a culture of advanced planning – When musicians have time to learn, practice, and prepare…they can do their best. Your advanced planning sets them up for success. You enable them to reach their full potential. Poor planning and bad communication isn't fair to those you're leading. Give them your best.
Subscription Links
Your Feedback
If you have an idea for a podcast you would like to see, a special guest you'd like to hear from, or a question for an upcoming episode, please email me or leave a voicemail.
If you enjoyed the show, I would be so appreciative if you would rate it on iTunes and write a brief review. That helps me so much! Thanks.
Question: How are you unleashing the full potential of your worship team? What struggles are you facing? We'd love to hear from you. You can leave a comment by clicking here.