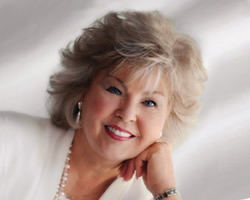 It's not every day that you have a conversation with a legend.
To say that Bill & Gloria Gaither are prolific songwriters is an understatement. I was so privileged to have a conversation with Gloria a couple weeks ago.
Our conversation went in so many beautiful directions – from talking about the humble origins of Gaither Homecoming to the creative process to raising kids to learning a foreign language to leading worship in a multi generational church.
I hope you enjoy the interview! Please come say "hi" in the comments afterwards!
Click to Listen
Podcast: Play in new window | Download
What You'll Learn
The humble origins of Gaither Homecoming
The secret to prolific creativity
The value of marketing what you create
Why songwriters need to write their life
What is at stake for parents with our kid's technology addiction
The value of learning music
The value of learning a foreign language
Being an avid reader of everything
How to keep your writing relevant
The solution to writer's block
The difference between vertical and horizontal worship
The problem with some worship songs
Resources Mentioned in this Post
Subscription Links
Your Feedback
If you have an idea for a podcast you would like to see, a special guest you'd like to hear from, or a question for an upcoming episode, please email me or leave a voicemail.
If you enjoyed the show, I would be so appreciative if you would rate it on iTunes and write a brief review. That helps me so much! Thanks.
Question: What was your biggest takeaway from my interview with Gloria? Would love to hear your thoughts and reflections. You can leave a comment by clicking here.
Like what you read?

If so, please join over 5000 people who receive exclusive weekly online worship ministry tips, and get a FREE COPY of my eBook, Beyond Sunday! Just enter your name and email below: