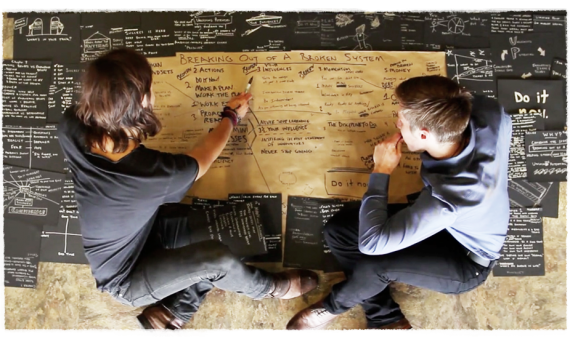 Have you ever felt that you were made for more than fitting in and following rules?
That you were destined to do something great? Somewhere between our childhood dreams and today's reality we lose the idea that anything is possible.
In this podcast I talk with professional musician and author Seth Bolt of the band Needtobreathe. Seth and his brother, Chandler, have written a book about this very topic and are giving away all the proceeds to charity.
While this is different than the usual worship leading fare, I knew this message and cause was compelling enough to share with you.
Click to Listen
Podcast: Play in new window | Download
What You'll Learn in this Episode
On pursuing your dreams
How buying a book can save a life (#1book1life)
Why you need to do hard things
Worship music and the beginnings of the band Needtobreathe
Behind the scenes of Seth & Chandler writing a book in a week
What it takes to pursue a career as an artist
The surprising reality of how much money Seth made from his record label
Financial advice for "starving artists"
Why you should "stick with" and train young, inexperienced musicians
Resources Mentioned in this Post
Subscription Links
Your Feedback
If you have an idea for a podcast you would like to see, a special guest you'd like to hear from, or a question for an upcoming episode, please email me or leave a voicemail.
If you enjoyed the show, I would be so appreciative if you would rate it on iTunes and write a brief review. That helps me so much! Thanks.
Question: Do you feel you are living to your full potential? What is holding you back from fully pursuing your dreams? Let's chat in the comments. You can leave a comment by clicking here.
Like what you read?

If so, please join over 5000 people who receive exclusive weekly online worship ministry tips, and get a FREE COPY of my eBook, Beyond Sunday! Just enter your name and email below: