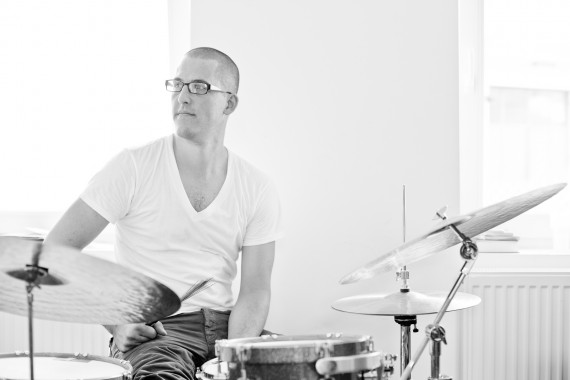 If you're waiting for the proverbial drummer joke, you won't find it here.
Today's podcast is all about the musicality of the drums.
And there's no better person to talk to than Steve Goold. Steve is a professional drummer who plays for tons of artists, including Sara Bareilles and Owl City.
This was such a fun interview talking to Steve about musicality, gear, practice, worship music, and much more.
Click to Listen
Podcast: Play in new window | Download
What You'll Learn in this Episode
How to diversify you income streams as a full time musician
Being a musician isn't about your instrument…it's about music
Why some drummers don't like Ringo Star and others do
The importance of loving music as a musician
How to inspire the musicians you lead
Being an artistically minded person
How Steve writes and arranges drum parts – thinking "what not to do" rather than "what to do."
Steve's gear list
Why bass drum and toms don't matter to Steve as much as snare & cymbals
The relationship between the click track and pocket
On using clicks, loops, and backing tracks
Playing drums for worship
Using drum beats to help lyrics emotionally land more
Resources Mentioned in this Post
Subscription Links
Your Feedback
If you have an idea for a podcast you would like to see, a special guest you'd like to hear from, or a question for an upcoming episode, please email me.
If you enjoyed the show, I would be so appreciative if you would rate it on iTunes and write a brief review. That helps me so much! Thanks.
Question: What was your biggest takeaway from the interview with Steve? Let's talk in the comments. It's always better that way.
Like what you read?

If so, please join over 5000 people who receive exclusive weekly online worship ministry tips, and get a FREE COPY of my eBook, Beyond Sunday! Just enter your name and email below: