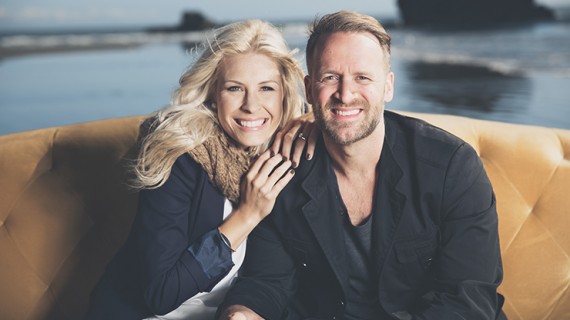 Spontaneous and prophetic worship can be a spooky topic.
But knowing how to listen to what God is doing in the moment and pastoring people through that is such an important part of corporate worship.
Jenn Johnson and I talk about this and so much more in this week's podcast. It was such an honor to talk with Jenn as I've been a massive fan of her and Brian's ministry over the years.
Click to Listen
Podcast: Play in new window | Download
What You'll Learn in this Episode
How Jenn developed a freedom in worship
The definition of prophetic worship
The goal of corporate worship
The power of prophetic declaration
How Bethel develops their worship team culture
Placing a high value on people and their gifts
Making room for people's gifts
The prime value of knowing God
How Bethel structures their Team Nights
How to balance making records with day to day ministry
How to balance family and ministry
Behind the scenes of the new "You Make Me Brave" album
Resources Mentioned in this Episode
Subscription Links
Your Feedback
If you have an idea for a podcast you would like to see, a special guest you'd like to hear from, or a question for an upcoming episode, please email me.
If you enjoyed the show, I would be so appreciative if you would rate it on iTunes and write a brief review. That helps me so much! Thanks.
Question: What was your biggest takeaway from the interview with Jenn? Let's talk in the comments. It's always better that way.
Like what you read?

If so, please join over 5000 people who receive exclusive weekly online worship ministry tips, and get a FREE COPY of my eBook, Beyond Sunday! Just enter your name and email below: