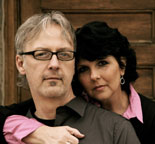 There's something we can't be reminded enough of as worship leaders.
What is it? It's keeping it real. Coming back to the basics. Keeping our hearts focused on Christ.
I can't think of a better person to talk to than Dave Pedde, president and founder of Sanctus School for Worshipers.
Dave was one of my professors at North Central University and was a massive influence on my worship leading.
In this interview we talk about worship education, being an authentic worshiper and leader, worship leading disciplines, and approaching corporate worship with a fresh perspective.
Click to Listen
Podcast: Play in new window | Download
What You'll Learn in this Episode
Teaching = being on a learning journey together
The best way to teach someone
Rooting worship in the person of Christ over the activity
Why prayer shouldn't be viewed as a discipline
The meaning behind Dave's Sanctus School for Worshipers
The difference between studying at Sanctus versus a Christian university
A unique corporate worship challenge
Thoughts on multi generational worship
On building the right kingdom
Resources Mentioned in this Episode
Subscription Links
Your Feedback
If you have an idea for a podcast you would like to see, a special guest you'd like to hear from, or a question for an upcoming episode, please email me.
If you enjoyed the show, I would be so appreciative if you would rate it on iTunes and write a brief review. That helps me so much! Thanks.
Question: What was your biggest takeaway from the interview with Dave? Let's talk in the comments. It's always better that way.
Like what you read?

If so, please join over 5000 people who receive exclusive weekly online worship ministry tips, and get a FREE COPY of my eBook, Beyond Sunday! Just enter your name and email below: