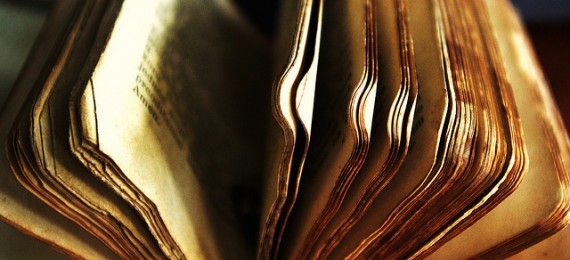 A few days ago, a member of my worship team asked me a question,
"Dave, what should I be working on? How can I improve as a worship leader?"
Being the seasoned, experienced worship leader that I am I started to rattle off a list of improvement tips.
I told her to become a student of other worship leaders. I told her to listen to a lot of worship music. I told her to practice behind closed doors.
All good things, right? Sure – except for the fact that I missed probably the most important discipline she could "work on", and that is knowing the Bible.
There's nothing that brings context to worship leading like God's Word.
The Bible helps me lead worship like nothing else. It's scary, but I can know all the worship songs in the world but completely miss the point if I don't know my Bible.
Worship Leader, know your Bible.
Click to Listen
Podcast: Play in new window | Download
Tweetable Quotes
My best worship leading starts when I lead myself in the secret place (Tweet that)
Worship can never grow old because the knowledge of God can never be exhausted (Tweet that)
It's hard to be a consistent sinner if you're a wholehearted worshiper (Tweet that)
Show Notes
Without God's Word, we can't truly KNOW God. Without knowing God, we can't truly worship God for WHO He is. If we don't worship God for WHO He is, we don't bring him glory and we miss our calling as humans.
Why is the Bible Important for Worship Leaders?
1. Scripture Informs Your Speaking – The more I'm saturated in Scripture, the more my spontaneous "speaking" and "challenging" makes sense according to God's Word. How many times have we said something from stage we wish we could take back? Something that just doesn't make sense. Scripture informs and trains your mind to know the truth and you can draw upon it consciously and unconsciously.
2. Scripture Inspires Your Worship – The more I'm saturated with Scripture, the more I can know and love what God has revealed about himself. I can worship God for his holiness, love, wrath, beauty, jealousy, and power.
3. Scripture Reminds You to Contend for a Genuine Faith – The more I read Scripture, the more I'm reminded that the most beautiful moments with God are unseen. Sure, I can record a podcast and sound super spiritual. I can lead worship in front of thousands. But the most important part of me is who I am behind closed doors.
I Timothy 1:5-7 THE MESSAGE The whole point of what we're urging is simply love—love uncontaminated by self-interest and counterfeit faith, a life open to God. Those who fail to keep to this point soon wander off into cul-de-sacs of gossip. They set themselves up as experts on religious issues, but haven't the remotest idea of what they're holding forth with such imposing eloquence.
Tracing Worship Through the Pages of Scripture
| | | |
| --- | --- | --- |
| WHO | SCRIPTURE | WORSHIP IS... |
| Abraham & Isaac | Genesis 22:1-5 | SACRIFICE |
| Israel | Deuteronomy 10:12-13 | OBEDIENCE |
| The Tabernacle of David | I Chronicles 23:2-5, 30 | RESPONSIBILITY |
| The Dedication of the Temple | II Chronicles 7:1-6 | GLORY |
| David | Psalm 103:1-5 | RESPONSE |
| Isaiah | Isaiah 6:1-5 | HUMBLING |
| Woman at the Well | John 4:21-24 | WITHIN |
| Paul & Silas | Acts 16:25 | WITNESS |
| Jesus | Revelation 4 | JESUS |
| Judah | II Chronicles 20:18-23 | BREAKTHROUGH |
 Resources Mentioned in this Episode
Subscription Links
Your Feedback
If you have an idea for a podcast you would like to see, a special guest you'd like to hear from, or a question for an upcoming episode, please email me. If you enjoyed the show, I would be so appreciative if you would rate it on iTunes and write a brief review. That helps me so much! Thanks.
Question: What was your biggest takeaway from this interview with Don? Let's talk about it in the comments. It's always better that way.
[ois skin="Beyond Sunday 2″]