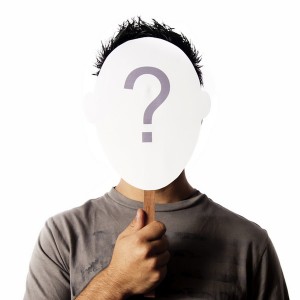 Today's podcast is all about being over doing. Who you are over what you do. Being a worshiper over worship leading.
You would think as worship leaders, we would naturally be a worshiper, right?
Not always the case.
God is more concerned about who we are as people than what we do as worship leaders.
This is a calendar appointment you can put on repeat. A todo you can put on your task list every day. This is a life calling that never goes out of style.
We are worship. We are worshipers. And if we miss this we miss everything.
Click to Listen
Podcast: Play in new window | Download
Scripture of the Week
Psalm 52:

"See the man who would not make God his refuge, but trusted in the abundance of his riches and sought refuge in his own destruction!" 
Show Notes
Before I'm a pastor, worship leader, musician, maker of things, I worship. My life is on this earth to make much of the glory of God. That's a massive distinction for us as leaders in the church.
We're not here to make a name for ourselves.
We're not here to reveal our own awesomeness.
We are here to steward and channel what we've been given for the glory of a God that is so much more amazing than any of us can imagine.
You are needed. Your gift is needed. You haven't been called to sit on the sidelines and watch the action.
But you must know who you are to be effective.
You keep running around trying to prove yourself when the cross is all the proof you need.
3 Questions Every Leader Needs to Answer
1. How is Your Relationship with Jesus?
2. Whose Kingdom are You Building?
3. Do You Want a Name or a Voice?
Imagine with me if we all lived this way…
Imagine if we lived in such a way that said…I'm not much to behold…but look at Christ!
See His glory! See His wonder! See His beauty!
Imagine if we all rose up and said…I don't care what fame or attention or praise I receive. I'm a blood bought, redeemed child of God with a voice declaring in this darkness – "Behold the Lamb of God!"
I am on this earth to show that Christ is all…and to help others respond to that truth.
Subscription Links
Your Feedback
If you have an idea for a podcast you would like to see, a special guest you'd like to hear from, or a question for an upcoming episode, please email me. If you enjoyed the show, I would be so appreciative if you would rate it on iTunes and write a brief review. That helps me so much! Thanks.
Question: How do you guard your identity as a worshiper? If you could distill your calling and identity down to one sentence, what would it be? You can leave a comment by clicking here.
Like what you read?

If so, please join over 5000 people who receive exclusive weekly online worship ministry tips, and get a FREE COPY of my eBook, Beyond Sunday! Just enter your name and email below: