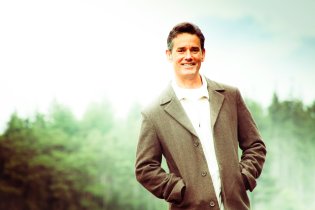 "The harder you try to be 'good', the worse it gets. The more you look at how good your Savior is, the more you will flow as an artist."
This and more was a part of my conversation with Bob Fitts.
Bob has been a worship leader for over 30 years, having recorded albums with Integrity and Maranatha music.
Bob travels the world extensively to lead worship in many nations and I've always appreciated his passion for the love of God.
This was a great conversation as we tackle his start in worship ministry, what he's learned about the worshiping church across the world, as well as plenty of golden nuggets for worship leaders.
Click to Listen
Podcast: Play in new window | Download
Scripture of the Week
Psalm 53:2-3:

"God looks down from heaven on the children of man to see if there are any who understand, who seek after God. They have all fallen away; together they have become corrupt; there is none who does good, not even one."
What You'll Learn in this Episode
How to keep music secondary and Christ primary
Bob's perspective on worship in many nations around the world
How to balance the heart of worship with the methodology of worship
Worship leaders as storytellers and inspirers
What we need to guard against as worship leaders today
First steps in launching a worship team from scratch
What every artist must do to succeed
Resources Mentioned in this Post:
Subscription Links
Your Feedback
If you have an idea for a podcast you would like to see, a special guest you'd like to hear from, or a question for an upcoming episode, please email me. If you enjoyed the show, I would be so appreciative if you would rate it on iTunes and write a brief review. That helps me so much! Thanks.
Question: What was your biggest takeaway from this interview with Bob? You can leave a comment by clicking here.
Like what you read?

If so, please join over 5000 people who receive exclusive weekly online worship ministry tips, and get a FREE COPY of my eBook, Beyond Sunday! Just enter your name and email below: