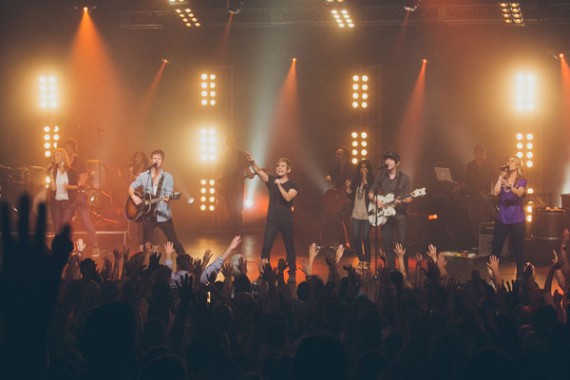 If there's anyone creating an exciting worship team culture, it's Elevation Worship.
For the last few years, they've pushed themselves in a lot of creative directions and have gotten behind the vision of Pastor Steven Furtick.
I had the honor of chatting with Chris Brown, one of the main worship leaders at Elevation. We discuss all things Elevation, songwriting, working with your lead pastor, and making disciples – all things I'm super passionate about.
I know you'll glean some insights here:
Click to Listen
Podcast: Play in new window | Download
Scripture of the Week
Psalm 56:8-11
"You have kept count of my tossings;
put my tears in your bottle.
Are they not in your book?
Then my enemies will turn back
in the day when I call.
This I know, that God is for me.
In God, whose word I praise,
in the Lord, whose word I praise,
in God I trust; I shall not be afraid.
What can man do to me?"
What You'll Learn in this Episode
How Elevation synchronizes their campuses with fiber-optic point to point
Stories of when technology failed and how they had to persevere
Long term investment in people and development
Taking risks on people
The importance of maintaining a great relationship with your pastor
A behind the scenes look at Elevation's songwriting culture
Proactive versus reactive creativity
How Elevation approached their upcoming album, "Wake Up the Wonder"
On staying rooted and planted where you are
Resources Mentioned in this Episode
Subscription Links
Your Feedback
If you have an idea for a podcast you would like to see, a special guest you'd like to hear from, or a question for an upcoming episode, please email me. If you enjoyed the show, I would be so appreciative if you would rate it on iTunes and write a brief review. That helps me so much! Thanks.
Question: What was your biggest takeaway from this interview with Chris? You can leave a comment by clicking here.
Like what you read?

If so, please join over 5000 people who receive exclusive weekly online worship ministry tips, and get a FREE COPY of my eBook, Beyond Sunday! Just enter your name and email below: