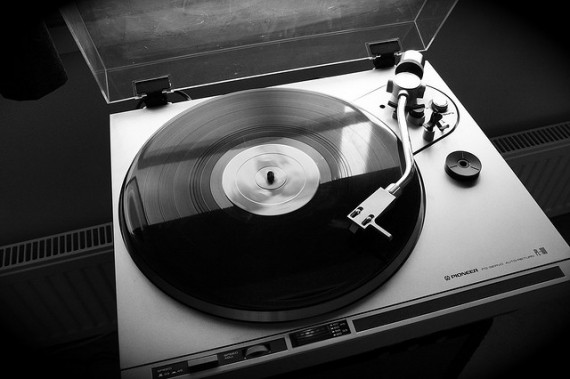 With no label to back them up, and no massive budget to make it happen, Jordan & Kristin Rippy decided to record their first worship album.
Which is exactly why I love this story.
They didn't wait for permission. They didn't wait for an angelic visitation. They stepped out in faith and pursued their dream.
The end result?
A really fantastic EP of fresh, well-written, passionately delivered worship songs. Jordan & Kristin have a gift and I'm ecstatic they're sharing it with the world.
In this podcast, we talk about the heart of the album and the step by step details of how they used Kickstarter, hired a producer, finished their songs, and saw their dream come to pass.
My hope is that this conversation would encourage you in pursuing your creative dream.
Click to Listen
Podcast: Play in new window | Download
Scripture of the Week
Psalm 57:7-11
My heart is steadfast, O God, my heart is steadfast! I will sing and make melody!

Awake, my glory! Awake, O harp and lyre! I will awake the dawn!

I will give thanks to you, O Lord, among the peoples;

I will sing praises to you among the nations.

For your steadfast love is great to the heavens, your faithfulness to the clouds.

Be exalted, O God, above the heavens!    Let your glory be over all the earth!
What You'll Learn in this Episode
The power of building relationships off the stage
How to tweak your songs before you enter the studio
On working with producer Gabriel Wilson from Bethel Music
How they used Kickstarter to raise $11,000 from 200 backers
What to do after you launch a Kickstarter campaign to make sure it succeeds
On facing fear, insecurity, & doubt
Resources Mentioned in this Episode
Subscription Links
Your Feedback
If you have an idea for a podcast you would like to see, a special guest you'd like to hear from, or a question for an upcoming episode, please email me. If you enjoyed the show, I would be so appreciative if you would rate it on iTunes and write a brief review. That helps me so much! Thanks.
Question: What was your biggest takeaway from this interview with Jordan & Kristin? You can leave a comment by clicking here.
Like what you read?

If so, please join over 5000 people who receive exclusive weekly online worship ministry tips, and get a FREE COPY of my eBook, Beyond Sunday! Just enter your name and email below: