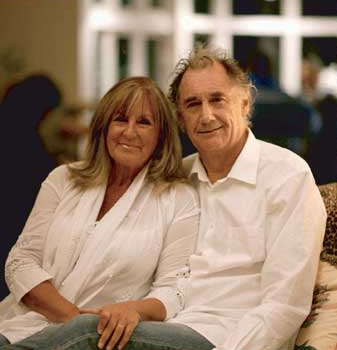 Have you ever thought – what was worship like before it was cool?
Today's conversation is with David Garratt – veteran worship leader and songwriter who has been making records since 1968 before it was common to do so.
David paved the way for thousands of artists today and continues to inspire. It was such an honor to talk with him on the podcast.
We talk about some very interesting subjects ranging from introducing drums and guitars in worship before it was an "acceptable" practice, what makes a great song, what God was doing in the charismatic revival in the 60s, and what worship leaders are missing in their leadership.
Don't miss it!
Click to Listen
Podcast: Play in new window | Download
Memorable Quotes
"Worship Leaders are conduits, pointing people to God."
"Worship songwriters: write songs for the non-musicians to sing and remember."
"Songwriters: write truth that the Holy Spirit can apply to people's lives."
"The Word of God is always relevant to people, 7 days a week."
"The Holy Spirit is looking to lead us. We need to be listening."
Scripture of the Week
Psalm 58
"Do you indeed decree what is right, you gods?
Do you judge the children of man uprightly?
No, in your hearts you devise wrongs;
your hands deal out violence on earth.
The wicked are estranged from the womb;
they go astray from birth, speaking lies.
They have venom like the venom of a serpent,
like the deaf adder that stops its ear,
so that it does not hear the voice of charmers
or of the cunning enchanter.
O God, break the teeth in their mouths;
tear out the fangs of the young lions, O Lord!
Let them vanish like water that runs away;
when he aims his arrows, let them be blunted.
Let them be like the snail that dissolves into slime,
like the stillborn child who never sees the sun.
Sooner than your pots can feel the heat of thorns,
whether green or ablaze, may he sweep them away!
The righteous will rejoice when he sees the vengeance;
he will bathe his feet in the blood of the wicked.
Mankind will say, "Surely there is a reward for the righteous;
surely there is a God who judges on earth."
What You'll Learn in this Episode
A snapshot of the charismatic movement in the 1960s
How music supported David's passion for people to hear the Word of God
On being a worshiper who happens to makes music
How to make an entire album in 4 hours without being a musician 🙂
What's missing in our modern worship songwriting
What it was like introducing drums and guitars in worship before it was accepted
On the minimal importance of music style in worship
David's take on the "current state of modern worship"
How to hear and be led by the Holy Spirit in worship
What young worship leaders need to know
On using indigenous, non-western music
Resources Mentioned in this Episode
Subscription Links
Your Feedback
If you have an idea for a podcast you would like to see, a special guest you'd like to hear from, or a question for an upcoming episode, please email me. If you enjoyed the show, I would be so appreciative if you would rate it on iTunes and write a brief review. That helps me so much! Thanks.
Question: What was your biggest takeaway from this interview with David? You can leave a comment by clicking here.
Like what you read?

If so, please join over 5000 people who receive exclusive weekly online worship ministry tips, and get a FREE COPY of my eBook, Beyond Sunday! Just enter your name and email below: