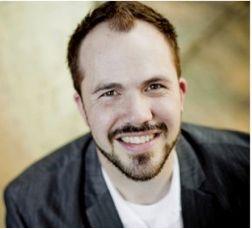 Genuine worship is marked by powerful transformation. It's impossible to truly worship God and not be changed.
The more we see Jesus, declare His promises, and place our faith in His goodness, the more we'll be the kind of people He wants us to be.
This (and much, much more) is what Dustin Smith and I talk about in this interview. Dustin is a worship pastor at World Revival Church and a songwriter with Integrity Music.
This conversation ebbs and flows from songwriting to spontaneous worship to loving people and Dustin's new album. Dustin is filled with wisdom about worship and has some seriously great one-liners in this interview.
I promise you – you will be stirred and encouraged by Dustin's heart.
Click to Listen
Podcast: Play in new window | Download
What You'll Learn in this Episode
What it means to be a song chronicler over a songwriter
How Dustin wrote 30-40 songs per week
The true purpose of worship songs
How worship is warfare
Why corporate worship is so important in the life of every Christian
How to engage people in worship
Why you should open your eyes during worship
How to develop confidence in spontaneous worship moments
A practical song choice strategy for spontaneous worship preparation
On creating a culture where mistakes can happen
Tweetable Quotes
Resources Mentioned in this Episode
Subscription Links
Your Feedback
If you have an idea for a podcast you would like to see, a special guest you'd like to hear from, or a question for an upcoming episode, please email me. If you enjoyed the show, I would be so appreciative if you would rate it on iTunes and write a brief review. That helps me so much! Thanks.
Question: What was your biggest takeaway from this interview with Dustin? You can leave a comment by clicking here.
Like what you read?

If so, please join over 5000 people who receive exclusive weekly online worship ministry tips, and get a FREE COPY of my eBook, Beyond Sunday! Just enter your name and email below: