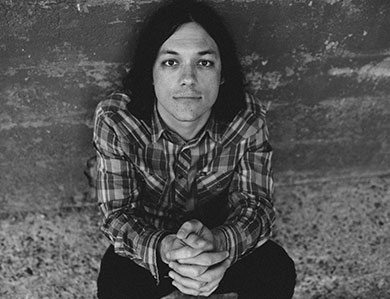 It's a powerful truth when you realize Christ is within you and Christ wants to extend His grace through you.
This theme runs deep in the music of Justin Jarvis, worship leader at the Harbour Church and artist with Jesus Culture Music.
Justin has a heart for the presence of God, a unique voice, and powerful songs that will shake the complacency right out of you.
In this conversation we talk about all things Jesus Culture, being used by God, guitar pedals, comic books, musical influences, and healthy worship team culture.
Don't miss it!
Click to Listen
Podcast: Play in new window | Download
How to Win a Copy
We are giving 5 copies of Justin's album away. Here's how you can be entered to win. Choose either of the following:
1. Leave a comment below. Tell us your biggest takeaway from the interview with Justin.
or
2. Share the post on Twitter or Facebook. Feel free to use the sharing icons below.
What You'll Learn in this Episode
How Justin got connected with Jesus Culture Music
What it means for Jesus to move in us and through us
The true meaning of revival
On creating a healthy team culture
Why you should take risks with your team
On balancing the tension between planned & spontaneous worship
What we can learn from stadium rock bands like Coldplay, Arcade Fire, U2, & The Killers
Guitars, amps, & pedal talk
Resources Mentioned in this Episode
Subscription Links
Your Feedback
If you have an idea for a podcast you would like to see, a special guest you'd like to hear from, or a question for an upcoming episode, please email me. If you enjoyed the show, I would be so appreciative if you would rate it on iTunes and write a brief review. That helps me so much! Thanks.
Question: What was your biggest takeaway from this interview with Justin? You can leave a comment by clicking here.
Like what you read?

If so, please join over 5000 people who receive exclusive weekly online worship ministry tips, and get a FREE COPY of my eBook, Beyond Sunday! Just enter your name and email below: