When I was first getting started as a worship leader, Tim Hughes was one of the guys I looked up to.
Tim is one of the best worship songwriters I know. Having written Here I Am to Worship, Happy Day, Let it Be Known, and many others, his songs have theological depth and incredibly catchy hooks.
In this interview, Tim and I talk all things Worship Central, prophetic worship, songwriting, embarrassing moments (it's a good one!), and much more.
Don't miss it!
Click to Listen
Podcast: Play in new window | Download
Tweetable Quotes
What You'll Learn in this Episode
The story behind Tim's most embarrassing moment where someone tried to disrobe during worship
How to know the right time to sing a prophetic song
What is present for Tim as he grows as a worshiper
Practical tips for how musicians can prepare themselves for spontaneous worship
How to write songs with deep theological content and strong melodic hooks
Why great songs capture emotion, not just state a belief.
The 4 Stages of Songwriting (Exploration, Expression, Experimentation, Evaluation)
How to stay fresh and inspired as a worshiper and worship leader
Tim's songwriting process
What Worship Central is all about
A new solo Tim Hughes album? You may hear it here first 🙂
How the Worship Central crew pushes creative boundaries
How to Win a Copy of Worship Central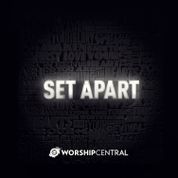 All you have to do is leave a comment below!
Yep. Simple as that.
The reason? We believe blog posts are made for community, interaction, and encouragement. It's not enough for me to record podcasts and write content.
Bleh.
We need you. You complete it.
And you may just win a FREE CD in the process today 🙂
Resources Mentioned
Subscription Links
Your Feedback
If you have an idea for a podcast you would like to see, a special guest you'd like to hear from, or a question for an upcoming episode, please email me. If you enjoyed the show, I would be so appreciative if you would rate it on iTunes and write a brief review. That helps me so much! Thanks.
Question: What was your biggest takeaway from this interview with Tim? You can leave a comment by clicking here.
Like what you read?

If so, please join over 5000 people who receive exclusive weekly online worship ministry tips, and get a FREE COPY of my eBook, Beyond Sunday! Just enter your name and email below: