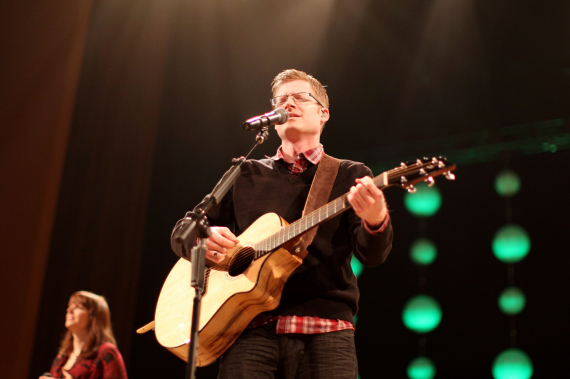 Sometimes you just have to be honest. You have to strip away the game and get real with God.
As worship leaders we have a tendency to live in a world of comparison, criticism, man pleasing, and self centeredness. But without pure, honest, real hearts of desperation for God, we have nothing.
That's what I love about this conversation with Clayton Brooks. Clayton is the Worship Pastor at the Oaks Fellowship in Red Oak, Texas.
Clayton's story is a call to obedience, to face what's uncomfortable, to be the real thing. You excited to hear this?
Click to Listen
Podcast: Play in new window | Download
What You'll Learn in this Episode
What it's like for the drum cage to fall on you during worship
How Clayton structures his ministry at the Oaks Fellowship
Songwriting as a worship team
On the recording of the new Seven Camp Oaks Music project
Why The Oaks decided to give the new Seven Camp project away for free
Why worship leaders need to recognize their spiritual authority
Clayton's testimony on facing fear and obeying God, no matter what the cost
Resources Mentioned
Subscription Links
Your Feedback
If you have an idea for a podcast you would like to see, a special guest you'd like to hear from, or a question for an upcoming episode, please email me. If you enjoyed the show, I would be so appreciative if you would rate it on iTunes and write a brief review. That helps me so much! Thanks.
Question: What was your biggest takeaway from this interview with Clayton? You can leave a comment by clicking here.
Like what you read?

If so, please join over 5000 people who receive exclusive weekly online worship ministry tips, and get a FREE COPY of my eBook, Beyond Sunday! Just enter your name and email below: