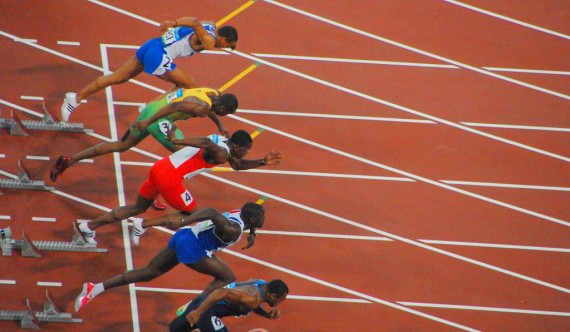 When it comes to leading worship, you need more than just passion, the ability to sing, and a guitar in your hands.
If worship were simply a musical experience, that would suffice. But it's not. It's an experience with God. It's pastoral. It's people skills.
When fans attend a concert, they are there to watch and sing and give the artist their full attention.
When worshipers attend a worship service, they are looking for Jesus. The problem is, we often distract people from seeing Him.
I have nothing against rock concerts. Matter of fact, I love them. But when it comes to worship, I want to get out of the way and watch God light up the room.
Oftentimes when it comes to finding a worship leader, we look for the individual with the most musical talent. Sure, that doesn't hurt. But it's so, so much more.
As a worship leader, how do you get there? What are the skills you should be focusing on?
7 Uncommon Worship Leading Skills
I've pinpointed at least 7 skills you can start working on today:
1. Public Speaking – I've talked about public speaking before, but I want to reiterate that leading worship is about developing trust. If people are going to follow you into the presence of God, they need to trust you. In order for them to trust you, it's helpful if they like you. You need to develop the "The Likeability Factor
" as Tim Sanders calls it. Practice your public speaking so you're clear, controlled, making sense, and connecting with people.
2. Knowing Scripture – Listening to Jesus Culture isn't enough. Memorizing worship songs isn't enough. If your life isn't saturated in Scripture, you'll dry up and your worship leadership won't progress.
Don't get too intimidated. Start with a simple passage of Scripture a day. Or a Bible promise book. Come up with a plan and stick to it. You want to become so saturated in God's word that you recall it when you lead worship – it just oozes out of you.
3. Flow – Think of your worship set as a great major motion picture. Sure, there are individual scenes, but they all flow together to create a film. No commercial breaks, no awkward pauses, no random scenes. As a worship leader, you need to develop the skill of flow.
Don't think of your setlist in terms of individual songs, but as a whole experience. Think about transitions, medleys, prayers, and Scriptures. Take people on a journey.
4. Overcoming Nerves – You may not think this is a skill, but it is. How does a worship leader overcome nerves? Here are a few suggestions:
Hang out with your congregation before service – don't allow yourself to sit in a room and stress out.
Visualize yourself as a worshiper, wanting to meet with God. You're not simply performing for people.
Smile – trust me, it helps.
Be fully prepared
Take deep breaths
5. Energizing People (Vision) – Andy Stanley says the greatest value you bring to your team is your energy – your ability to energize and inspire people. I think he's right. As a leader, you're not the best at everything. But what you need to be the best at is casting vision and getting your team fired up about the mission.
6. Losing Yourself – You need to worship while you lead worship. You'd think this would happen naturally but it doesn't. People will overlook musical mistakes if they see a heart that is on fire for Jesus.
How do you get your heart on fire for Jesus? There's many ways. But start with this: find someone who is and hang out with them. Tell them you want to love Jesus like they do. Ask them how they do it. Allow their DNA to rub off on you. Trust me, this will take your worship leading to a whole new level.
7. Your Turn – I've left #7 blank because I want to hear from you. Seriously. I believe this is an important discussion to have and I want your input.
So please, take a minute and leave a comment in the comments section below.
What is an important worship leading skill you've developed that no one ever taught you?
Thanks for taking the time to share!
Like what you read?

If so, please join over 5000 people who receive exclusive weekly online worship ministry tips, and get a FREE COPY of my eBook, Beyond Sunday! Just enter your name and email below: