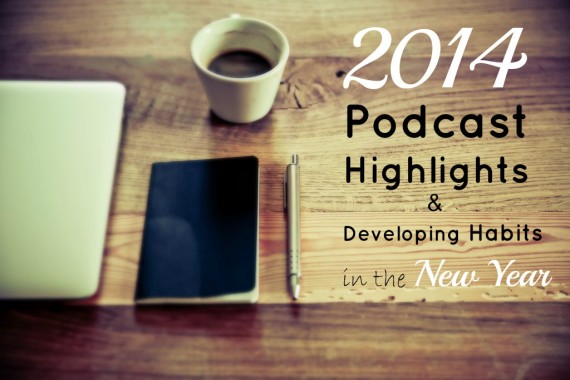 Podcast: Play in new window | Download
I've been recording this podcast for two years now, and 2014 was by far my favorite.
In this episode, I debrief the top 6 most downloaded podcasts and what we can glean from them. I also lay out some thoughts for approaching the new year with a focus on habits rather than resolutions.
I am so thankful to have you as a podcast listener. Without your ratings, reviews, feedback, and sharing, this wouldn't exist. You keep me going.
And if you're a brand new listener, welcome! You can check out all the other available episodes over here.
Looking forward to more amazing interviews, content, & training in 2015.
Happy New Year!
Click to Listen
Podcast: Play in new window | Download
Here's What You'll Learn in this Episode:
Quotes & podcast highlights from the top 6 most downloaded podcasts this year
Why leaders can't feel threatened by people more talented than they are
Why so many of us end up drifting far away from where we intended
5 habits that I'm scheduling into my calendar this year
Forgetting about resolutions and making things happen instead
Why private worship is so important for worship leaders
3 questions to help you determine what habits you need to develop in 2015
Links and Resources Mentioned in this Episode:
Subscription Links
Your Feedback
If you enjoyed this episode, please share it using the social media buttons you see at the bottom of the post.
If you have an idea for a podcast you would like to see, a special guest you'd like to hear from, or a question for an upcoming episode, please email me. If you enjoyed the show, I would be so appreciative if you would rate it on iTunes and write a brief review. That helps me so much! Thanks.
Question: What was your favorite episode from 2014? Always love to hear from you! You can leave a comment by clicking here.
Like what you read?

If so, please join over 5000 people who receive exclusive weekly online worship ministry tips, and get a FREE COPY of my eBook, Beyond Sunday! Just enter your name and email below: