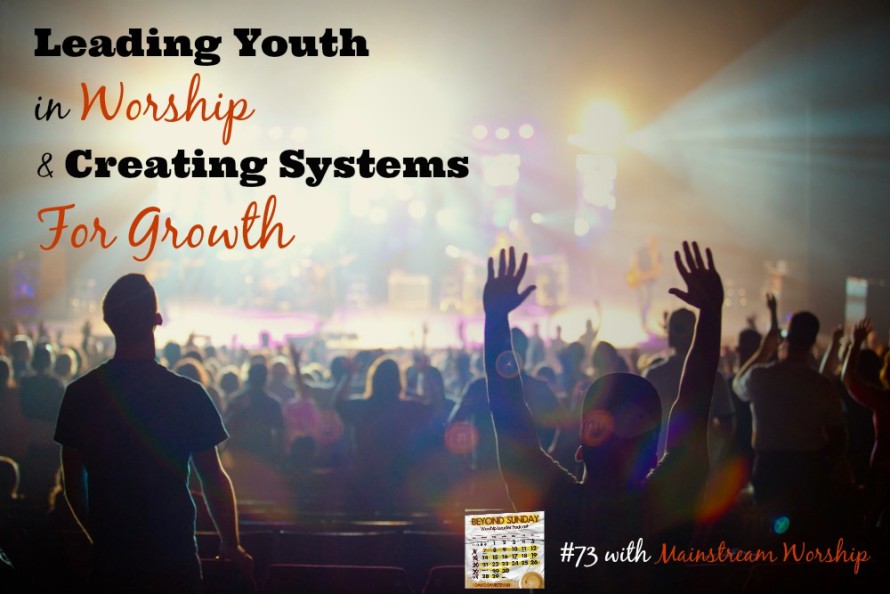 Podcast: Play in new window | Download
Such a joy to talk with not one, not two, but three guests on the podcast today from Mainstream Orlando, the youth ministry of Faith Assembly. Josh Daughtry, Jason Callahan, & Carlos were kind enough to chat with me about all they have going on.
Mainstream is a happening place. With a youth ministry of over 1500 students, a vibrant worship & arts ministry, & a brand new record, they are really investing in the next generation.
In addition to the interview, be sure to check out their new album on iTunes here.
Click Below to Listen
Podcast: Play in new window | Download
In this Episode, You'll Hear More About:
How Mainstream structures worship at a large youth ministry of over 1500 kids
How to structure an online audition process
How to respond to a bad audition
Why it's important to scale back your production at times to get back to the heart
Why youth don't need continual hype and are hungry for the real thing
How to recruit new musicians to your team
Being intentional about training young people in the arts
Why the goal of great systems is powerful stories
Viewing your worship ministry as an outreach
Stories behind Mainstream Worship's new project, Never Lose Sight
Links & Resources Mentioned in this Episode:
Subscription Links
Thanks For Listening!
If you enjoyed this episode, please share it using the social media buttons you see at the bottom of the post. So helpful!
If you have an idea for a podcast you would like to see, a special guest you'd like to hear from, or a question for an upcoming episode, please email me. If you enjoyed the show, I would be so appreciative if you would rate it on iTunes and write a brief review. That helps me so much! Thanks.
A huge thank you to Mainstream Worship for sharing with us!
Question: What was your biggest takeaway from the interview with Mainstream Worship? Always love to hear from you! You can leave a comment by clicking here.
Like what you read?

If so, please join over 5000 people who receive exclusive weekly online worship ministry tips, and get a FREE COPY of my eBook, Beyond Sunday! Just enter your name and email below: