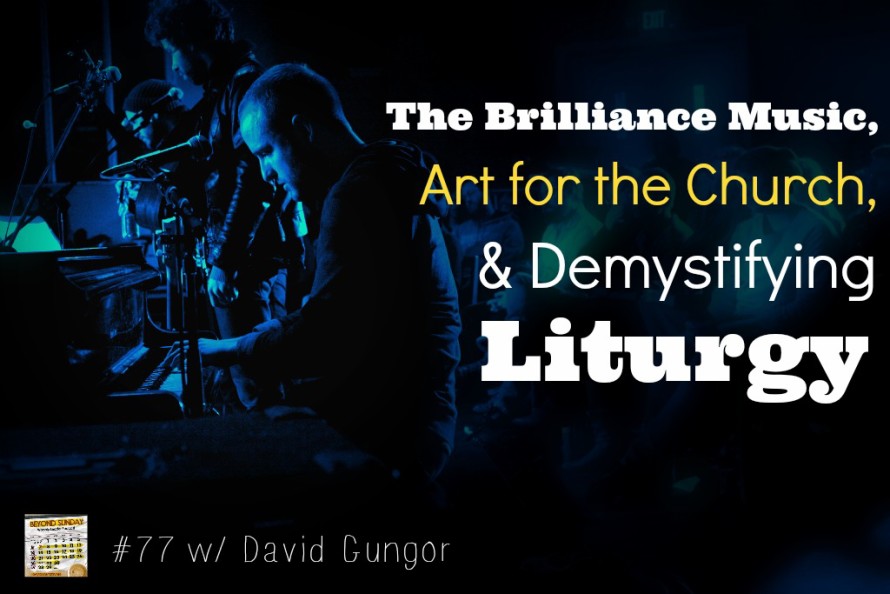 Podcast: Play in new window | Download
You know the feeling of discovering an amazing band that not many people know about?
Yea, that was my experience when I first heard the Brilliance a couple years ago. Beautiful, raw, real music for the church that is so different than anything else out there.
So David Gungor and I met over Skype for a conversation about their music, about creating art for the church, the importance of defining a liturgy, creativity, David's relationship with his brothers Michael (from the band Gungor) and Rob, and tons of great "local church" tips that will stretch and challenge you.
Click to Listen
Podcast: Play in new window | Download
In This Episode, You'll Hear More About:
David's background in music and art.
On copying others in worship music.
Inspiring imagination in your congregation.
Avoiding creating worship music like corporate jingles.
Using the historical church calendar in your worship planning.
Why repetitive worship chorus can lend towards us losing imagination in worship.
Why we can't always copy other worship artists…why it just doesn't work.
Why we corporate is gathering to tell, receive, and join in the story of the Triune God.
Where David gets his inspiration as a lyricist.
The difference between a craftsman and an artist (and how they approach creativity).
David's relationship with his brothers, Michael & Rob (and who he thinks is the most progressive, musically)
Resources Mentioned in this Episode:
Subscription Links
Thanks For Listening!
If you enjoyed this episode, please share it using the social media buttons you see at the bottom of the post. So helpful!
If you have an idea for a podcast you would like to see, a special guest you'd like to hear from, or a question for an upcoming episode, please email me. If you enjoyed the show, I would be so appreciative if you would rate it on iTunes and write a brief review. That helps me so much! Thanks.
A huge thank you to David for sharing with us!
Question: What was your biggest takeaway from the interview with David? Always love to hear from you! You can leave a comment by clicking here.
Like what you read?

If so, please join over 5000 people who receive exclusive weekly online worship ministry tips, and get a FREE COPY of my eBook, Beyond Sunday! Just enter your name and email below: