Podcast: Play in new window | Download
I don't know about you, but I love discovering new worship music.
Especially worship music that is creative, real, challenging, honest, and different. Welcome to the music of Aaron Strumpel. Aaron is very prolific artist who wastes no time creating great art over the last 8 years: 6 solo full length albums, 5 solo EPs, 6 collaborative full length albums, and plenty more.
Aaron is a worship leader/solo artist based in Boulder, Colorado. He travels the world leading others in worship, is a member of Enter the Worship Circle, and has his own recording studio where he records and produces other artists..
Aaron has such a beautiful heart for Jesus, the church, teaching others, and making great music. He does a really good job creating worship music that is corporate while also pushing creative boundaries.
We go a lot of different directions here. It's a longer podcast than usual but it was all too good to do any editing.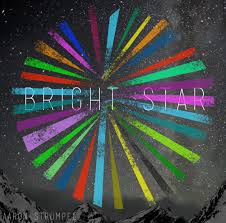 Enjoy!
Click to Listen
Podcast: Play in new window | Download
In this Episode You'll Hear More About:
How Aaron got started with music – recording, traveling, teaching, creating.
An unique way to collaborate as songwriters in large groups.
Singing the Psalms word for word.
How to develop confidence as a songwriter.
Why you should try to write 41 songs out of the book of Psalms.
Why continual, consistent songwriting is key to writing better songs.
How to develop musical ideas based on drum grooves.
Why doing something different may be the best for your creativity.
How to avoid creative constipation 🙂
How to record music when you don't have any money.
Where to start when it comes to making a record.
Tips for tracking a live recording.
The benefit of writing beats on a drum pad before you track drums.
Creating a vision statement for your records.
Why we need songs of lament & complaint.
Tips for booking and going on your own tour
Resources Mentioned in this Episode
Subscription Links
Thanks For Listening!
If you enjoyed this episode, please share it using the social media buttons you see at the bottom of the post. So helpful!
If you have an idea for a podcast you would like to see, a special guest you'd like to hear from, or a question for an upcoming episode, please email me. If you enjoyed the show, I would be so appreciative if you would rate it on iTunes and write a brief review. That helps me so much! Thanks.
And thanks to Aaron for sharing with us!
Question: What's your biggest takeaway from this interview with Aaron? Always love to hear from you! You can leave a comment by clicking here.
Like what you read?

If so, please join over 5000 people who receive exclusive weekly online worship ministry tips, and get a FREE COPY of my eBook, Beyond Sunday! Just enter your name and email below: