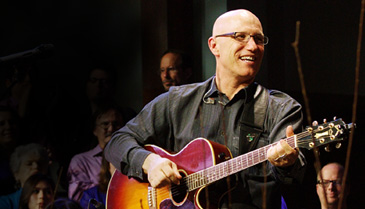 There is a big difference between leading worship and leading people.
To lead worship, all you need is a musical skill set. To lead people requires so much more.
In this podcast I sit down with Rick Muchow. Rick was the Worship Pastor at Saddleback church for 25 years, working under the leadership of Pastor Rick Warren.
He had some fantastic insights to share as it relates to pastoring people in worship.
Click to Listen
Podcast: Play in new window | Download
Notes From This Episode
Love God and love people – the DNA that never dies.
Rick Warren read one book a day for 15 years because he wanted to continually grow as a leader.
Anyone can be brilliant if they spend a lot of time learning.
When you lead worship, don't shoot for a home run…just get a base hit every week.
Saddleback was built on the weekend experience – people came and got connected.
An artist is like a fire – people say "wow". A worship leader lights the fire – they connect people to God.
The "Wow" experience in worship comes from being connected to God.
The goal of a worship pastor is to recruit, shepherd, train, delegate, encourage, love the team, and pray for the team.
A lot of worship leaders feel that the church is there to serve them – it's their audience. Rather, see them as an army waiting to be released.
Recruiting tip: Look for people who need to use their gifts so they will feel fulfilled as a person.
Break down the jobs in your ministry. Then recruit for them!
Hire people that are better than you at certain things.
Don't be intimidated by talent. Leverage it.
Delegate. Delegate. Delegate.
Stick with what you're good at and put people around you who can do everything else.
Whatever you demonstrate will be caught. Your team will become like you.
Worship "flow" is about taking people on a journey.
Resources
Subscription Links
Your Feedback
If you have an idea for a podcast you would like to see, a special guest you'd like to hear from, or a question for an upcoming episode, please email me.
If you enjoyed the show, I would be so appreciative if you would rate it on iTunes and write a brief review. That helps me so much! Thanks.
Question: What do think are the primary roles of a worship pastor? How does that look practically in your context? You can leave a comment by clicking here!