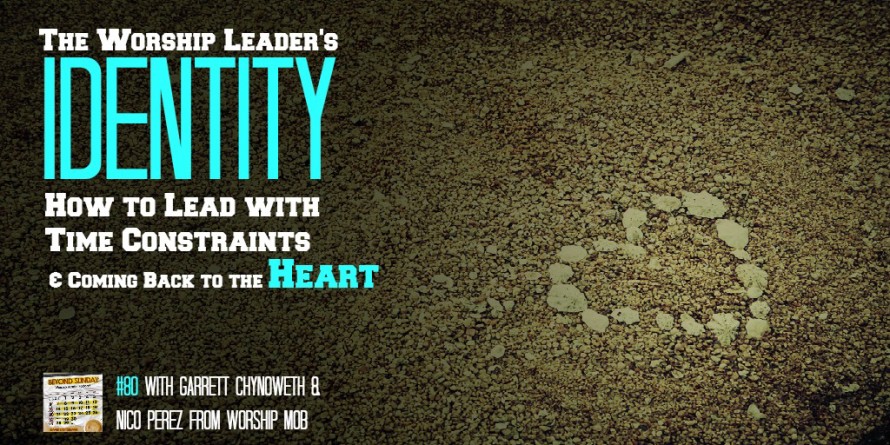 Podcast: Play in new window | Download
When was the last time you worshiped because you wanted to?
Not because you were told you should. Not because it's your job. Not because you have a responsibility. You just wanted to be with God – receiving His love, hearing His voice, being with Him.
Not many worship leaders do this. We do it because we have to and can easily lose our first love. That's why I love what God is doing at Worship Mob, a weekly gathering of worship leaders and worshipers who are simply hungry for God.
Garrett Chynoweth and Nico Perez jumped on the Skype interwebs and had a conversation with me about their new album, Carry the Fire, as well as a host of other topics. This interview was so good – consider it a much needed therapy session for worship leaders.
Enjoy!
Click to Listen
Podcast: Play in new window | Download
In this Episode, You'll Hear More About:
The origins of Worship Mob.
Why worship leaders need a place to worship without expectation.
Leading out of confidence in God's love.
Tips for creating a Worship Mob culture in your city.
Why the tracks on Carry the Fire are longer than the typical worship album.
How to balance spontaneity & planning.
A super practical tip for leading worship with time constraints.
How to be yourself in worship while still honoring your leaders.
Why you should practice spontaneous worship with your team.
Creating cultures of worship off the stage.
Resources Mentioned in this Episode
Subscription Links
Thanks For Listening!
If you enjoyed this episode, please share it using the social media buttons you see at the bottom of the post. So helpful!
If you have an idea for a podcast you would like to see, a special guest you'd like to hear from, or a question for an upcoming episode, please email me. If you enjoyed the show, I would be so appreciative if you would rate it on iTunes and write a brief review. That helps me so much! Thanks.
And thanks to Garrett & Nico for sharing with us!
Question: What's your biggest takeaway from this interview with Garrett & Nico? Always love to hear from you! You can leave a comment by clicking here.
Like what you read?

If so, please join over 5000 people who receive exclusive weekly online worship ministry tips, and get a FREE COPY of my eBook, Beyond Sunday! Just enter your name and email below: