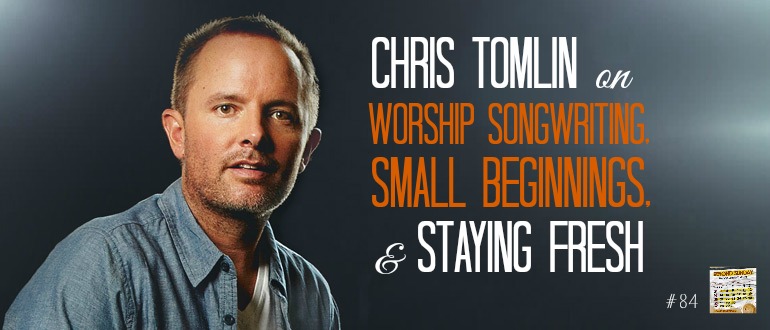 Podcast: Play in new window | Download
Today's guest is no stranger to worship music. So very honored to welcome Chris Tomlin to the Beyond Sunday podcast. Chris and I were able to catch up in the middle of his Love Ran Red tour with Rend Collective & Tenth Avenue North.
Chris has seen tremendous success as a songwriter and an artist, but remains a kind, genuine, down-to-earth guy. In this interview we talk about his family life, writing worship songs, the Love Ran Red tour, his beginnings as a worship leader, & how to stay fresh and focused in ministry.
Enjoy!
Click to Listen
Podcast: Play in new window | Download
Show Sponsor
This podcast is brought to you by MultiTracks. MultiTracks is my go to spot for creating CustomMixes for my worship team. I literally use it every single week. The latest CustomMix we used is "At the Cross (Love Ran Red)" from Chris Tomlin.
If you're confused on how to use MultiTracks, you don't need expensive, crazy software. Just check out their amazing iPad app called Playback. This past weekend we ran our entire worship set using the app and it was a beautiful, seamless experience.
Check it out!
In this Episode, You'll Hear More About:
An update on Chris's Love Ran Red tour with Rend Collective & Tenth Avenue North.
What Chris enjoys when he's not on tour, leading worship, or songwriting.
How Chris got started playing music.
The importance speaking destiny into people's lives.
Which songs are Chris's favorites.
Chris's guiding principles for writing catchy, memorable worship songs.
The best test for knowing whether a song is done or not.
How to stay fresh as a worship leader.
Resources Mentioned in this Episode:
Subscription Links
Thanks For Listening!
If you enjoyed this episode, please share it using the social media buttons you see at the bottom of the post. So helpful!
If you have an idea for a podcast you would like to see, a special guest you'd like to hear from, or a question for an upcoming episode, please email me. If you enjoyed the show, I would be so appreciative if you would rate it on iTunes and write a brief review. That helps me so much! Thanks.
And thanks to Chris for sharing with us!
Question: What's your biggest takeaway from this interview with Chris? Always love to hear from you! You can leave a comment by clicking here.
Like what you read?

If so, please join over 5000 people who receive exclusive weekly online worship ministry tips, and get a FREE COPY of my eBook, Beyond Sunday! Just enter your name and email below: