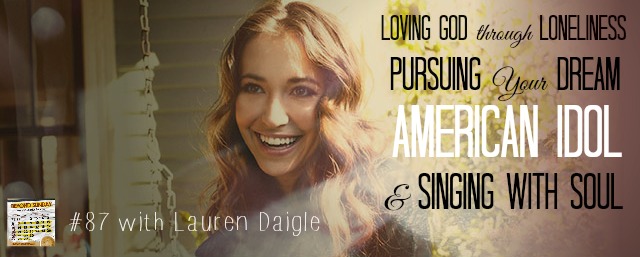 Podcast: Play in new window | Download
Today's interview tells the story of new singer/songwriter/worship leader Lauren Daigle. Lauren's music has been at the top of the Christian iTunes charts for months. It makes sense – she's got an incredibly unique, soulful voice (think Adele meets Kim Walker) and songs that cut to the heart of what worship is all about.
Engaging, soulful, powerful songs.
This is my favorite lyric:
Before I bring my need
I will bring my heart
Before I lift my cares
I will lift my arms
I wanna know You
I wanna find You
In every season
In every moment
What I love most about this interview is how Lauren talks about God's faithfulness in the midst of a lot of loneliness and trials. I know this will be an encouragement to you.
Click to Listen
Podcast: Play in new window | Download
Show Sponsor
Our sponsor for today's show is Alclair. Alclair is my goto company for custom in-ear monitors.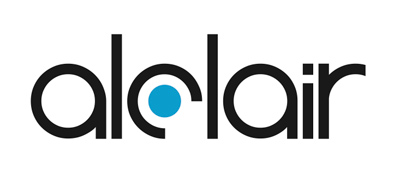 If you're a musician or a worship leader, we all know the necessity of having great in ear monitors. For years I used some Shure SE 315's and when I switched over to Alclair, it was like getting saved all over again. Seriously – the audio quality is the best I've ever heard.
I love that they are a smaller company, passionate about people and serving them. Here are a couple recommendations I'll make:
The new Curve Universal dual drive IEMs have a unique curved shape that fits nearly every ear, won't fall out, and is a great starting place for a fantastic IEM without going completely custom.
I personally use the Reference Custom IEMs. It's a perfectly balanced triple driver sound that I love to death.
So here's the deal, if you use the coupon code "david" at the checkout for your order, you will receive 10% off your purchase. Once again, that's "david" at the checkout.
Thanks for supporting the show!
In this Episode You'll Hear More About:
Lauren's thoughts on the release of her debut album.
Lauren's musical journey from on the hit show, America Idol.
How Lauren battled a chronic disease as a teenager and hung onto her dream.
How to respond to hearing "no"
The art of singing with soul and giving it your all.
Why vulnerability is necessary to great worship leading.
Resources Mentioned in this Episode:
Subscription Links
Thanks For Listening!
If you enjoyed this episode, please share it using the social media buttons you see at the bottom of the post. So helpful!
If you have an idea for a podcast you would like to see, a special guest you'd like to hear from, or a question for an upcoming episode, please email me. If you enjoyed the show, I would be so appreciative if you would rate it on iTunes and write a brief review. That helps me so much! Thanks.
And thanks to Lauren for sharing with us!
Question: What's your biggest takeaway from this interview with Lauren? Always love to hear from you! You can leave a comment by clicking here.
Like what you read?

If so, please join over 5000 people who receive exclusive weekly online worship ministry tips, and get a FREE COPY of my eBook, Beyond Sunday! Just enter your name and email below: