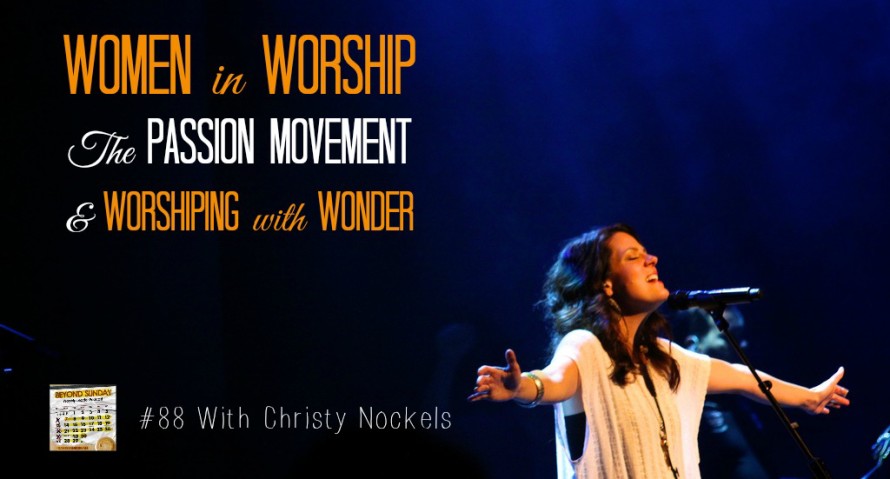 Podcast: Play in new window | Download
So honored to have one of my favorite voices on the podcast today – Christy Nockels. I can remember back to when I was first feeling "the call" to lead worship. That soundtrack was a lot of the early Passion records, where Christy's unmistakeable voice was featured.
Here on the podcast we discuss how her and her husband Nathan Nockels met, their musical journey from Watermark to Passion, and the unique dynamic of women leading worship.
Enjoy!
Click to Listen
Podcast: Play in new window | Download
Show Sponsor
We Are Worship is a massive resource – a global site for worship leaders, musicians, songwriters and everyday worshipers. It's designed to bring you inspiration, songs, & tools from the leading voices in the worship community.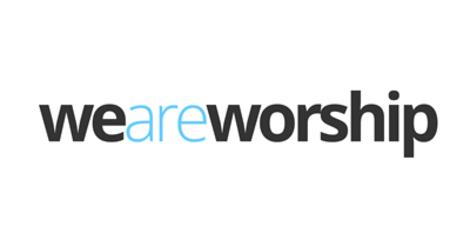 One of the biggest questions I hear from worship leaders is, "Where do I find new songs? What are the best songs?" We Are Worship is one of those places for me.
It's free to join, and once you do, you'll receive a free congregational worship song every week, which I find as a really great way to hear a song that may not be on my radar. You'll get the mp3, chord chart, and lyrics. You'll also receive one free hymn every month.
Also, for the next week, you can download a FREE 15 song collection for Mother's Day, called "15 Worship Songs Our Mother's Love." And let me just say, this isn't just for Moms but a great collection of songs for anyone.
Be sure to check out We Are Worship.
In this Episode You'll Hear More About:
How Christy & Nathan met each other.
Christy & Nathan's songwriting journey from Watermark until now.
How Christy & Nathan got connected with Passion.
The skinny on the new album, Let it Be Jesus, recorded live at Passion City Church.
How Christy mentors worship leaders online through Worship Circle.
The discipline of songwriting and the importance of showing up.
Being ready in the mundane moments for the Holy Spirit to speak.
The greatest stage in the world.
Resources Mentioned in this Episode:
Subscription Links
Thanks For Listening!
If you enjoyed this episode, please share it using the social media buttons you see at the bottom of the post. So helpful!
If you have an idea for a podcast you would like to see, a special guest you'd like to hear from, or a question for an upcoming episode, please email me. If you enjoyed the show, I would be so appreciative if you would rate it on iTunes and write a brief review. That helps me so much! Thanks.
And thanks to Christy for sharing with us!
Question: What's your biggest takeaway from this interview with Christy? Always love to hear from you! You can leave a comment by clicking here.
Like what you read?

If so, please join over 5000 people who receive exclusive weekly online worship ministry tips, and get a FREE COPY of my eBook, Beyond Sunday! Just enter your name and email below: