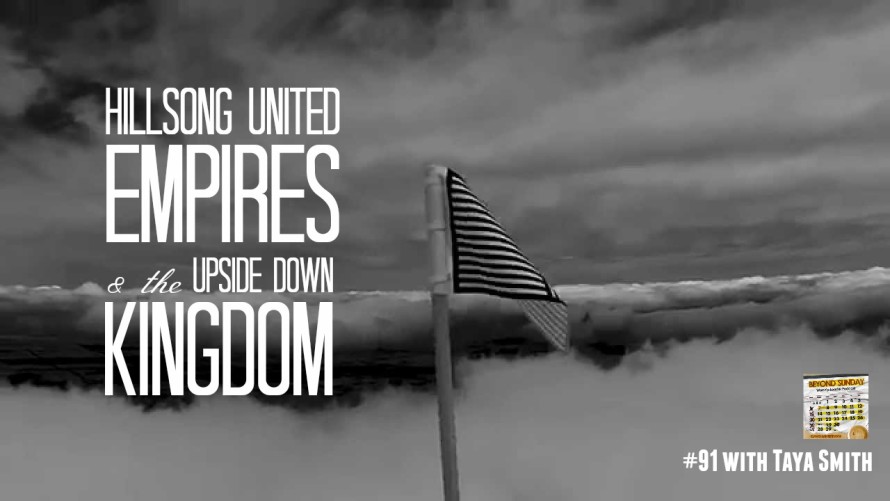 Podcast: Play in new window | Download
It's tough to be a music lover and not know about Hillsong United. Their new album, Empires is all over the mainstream charts and causing quite a stir.
Taya Smith is one of the lead voices of United, most known for her voice on the song Oceans. We talk about Empires, her start with music, how she found her way to Hillsong, leading worship, and the upside down nature of the Kingdom of God.
Enjoy!
Click to Listen
Podcast: Play in new window | Download
Show Sponsor
This podcast is brought to you by MultiTracks. MultiTracks is my go to spot for creating CustomMixes for my worship team. I literally use it every single week. All the tracks from Empires by Hillsong United is featured here.
If you're confused on how to use MultiTracks, you don't need expensive, crazy software. Just check out their amazing iPad app called Playback. Playback Intro is free and a perfect way to get started.
Check it out!
In this Episode You'll Hear More About:
Skateboarding around Sydney, Australia.
How Taya ended up at Hillsong, now touring with Hillsong United.
The surprising story of how Taya ended up singing Oceans on Hillsong United's Zion album.
The importance of having a covering and being rooted in a home church.
Why Empires is a special album for Taya.
The heart behind the album Empires.
The upside down nature of the Kingdom of God.
Forgetting lyrics as a worship leader.
Singing on the Today Show.
Needing God to lead people to God as a worship leader.
The importance of teaching and explaining worship to your church.
Tips for church singers to take care of their voice.
The best way to take your skill/leadership to the next level.
Resources Mentioned in this Episode:
Subscription Links
Thanks For Listening!
If you enjoyed this episode, please share it using the social media buttons you see at the bottom of the post. So helpful!
If you have an idea for a podcast you would like to see, a special guest you'd like to hear from, or a question for an upcoming episode, please email me. If you enjoyed the show, I would be so appreciative if you would rate it on iTunes and write a brief review. That helps me so much! Thanks.
And thanks to Taya for sharing with us!
Question: What's your biggest takeaway from this interview with Taya? Always love to hear from you! You can leave a comment by clicking here.
Like what you read?

If so, please join over 5000 people who receive exclusive weekly online worship ministry tips, and get a FREE COPY of my eBook, Beyond Sunday! Just enter your name and email below: