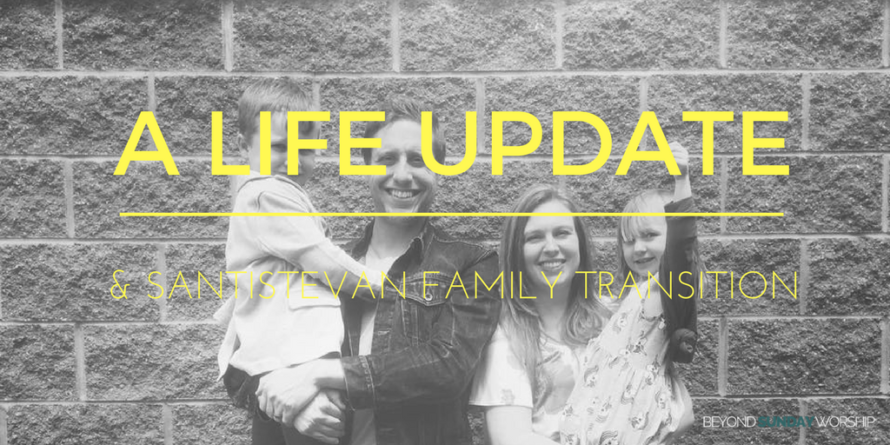 Today's post is a life update of sorts. I wanted to let you in on a transition my family and I are taking.
Me, my wife Emily, and our two kids (Tyler & Eliana) are about to embark on a season of adventure – literally. We will be hitting the road and traveling the country for an unforeseen amount of time.
Crazy, right?
Well, we are excited to adventure as a family. This is something we've dreamed about for quite some time – to simplify, see the country, experience life, step out of our comfort zones, and to travel. It just feels like the right time with our kids being 3 & 4 years old (or maybe it's the worst time, haha).
We're very excited to see what God will do in and through our family! We also believe this will be an amazing way to do some ministry together.
We plan to travel all throughout the US, spending extended time in different states experiencing the sights, exploring, doing ministry, learning, and spending a lot of time together (and hopefully with you!).
What About My Church?
As many of you know, I've been the Worship Pastor at Allison Park Church in Pittsburgh for 11 years. APC is my home and we love it.
We will continue to stay connected as much as possible, coaching worship leaders and leading the weekends we are home.
God is doing an amazing work through APC and it's encouraging to see so many strong leaders rising up.
What I Will Be Doing
My wife and I will both be working from the road. I will continue everything I've been doing – blogging, podcasting, teaching through online courses.
In addition, I would love to partner with you and your ministry if it seems to be a good fit. When we're in your area, we'd love to partner with your church in a number of ways, as best fits your community:
Worship Team Workshops
Leading Worship
Coaching
Speaking
Songwriting Retreats
If any of these interest you, please fill out THIS FORM:
https://beyondsundaybooking.wufoo.com/forms/m1m79q651aiguxz/
We're starting to book some weekends for this summer and fall. What excites me most is getting to connect with many of you in person and see what God is doing in your churches. If there's anything I can do to come alongside you, let me know!
I look forward to meeting many of you I've interacted with via this newsletter, podcast, or blog and seeing if we can partner together in some way.
If anything we'd appreciate your prayers as we step out on this new adventure.
As always, I'm thankful for you and way we've been able to connect through this community. I'd love to hear from you in the comments or email.
Like what you read?

If so, please join over 5000 people who receive exclusive weekly online worship ministry tips, and get a FREE COPY of my eBook, Beyond Sunday! Just enter your name and email below: