"You know, sometimes all you need is twenty seconds of insane courage." - Benjamin Mee
Do you know how many ideas there are in the world? Too many to count.
What we're missing is people with the courage to act. More than we need your brilliant ideas, we need your resilience to make them happen.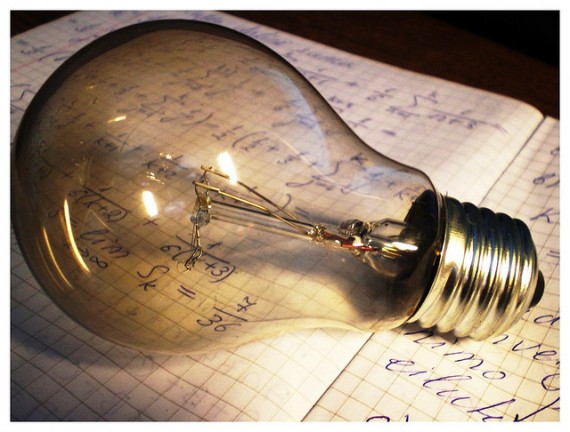 I'll be the first to confess: I have notebooks filled with ideas. My Evernote folders are filled with audacious goals – goals to write songs, books, create conferences, and attempt craziness I have no business attempting.
But that's the beauty of it – the only permission you need to be remarkable is your own. The problem, of course, is that we don't. While our journals fill up, we stall the great projects for ones that are simply comfortable.
We entertain every excuse imaginable:
I'm not good enough

I don't have enough time

Nobody is going to like this

This project is going to fail

I don't have the skill to finish this
But not today.
You are capable of so much more. We all know the hardest part is simply getting started. And today, I want to offer you a simple process for making progress on your audacious goal…today.
Stop thinking about it. Stop writing about it. Stop praying about it. Begin to do it. Once again, I offer you Benjamin Mee's advice from the movie, "We Bought a Zoo":
"Sometimes all you need is twenty seconds of insane courage."
Will today be that day?
A Step-By-Step Process for Getting Started
1. Do Anything – The reason so many of us stall on projects is we don't really know what to do. We don't know how to begin or what comes next. That's normal. All you have to do is anything – do something.
Start writing. Start planning. Get out of bed.
As you get started, your creative brain kicks into gear and you'll begin to surprise yourself.
2. Announce It – There's no better project launcher than accountability. When you announce your project you're more prone to follow through because you don't want to let others down. Your reputation is at stake.
The problem with this? You feel accomplishment in the announcement. Don't get too excited. Announcing only gives you the necessary accountability to start the real work.
3. Determine What's At Stake – Oftentimes we don't follow through with amazing projects because we forget to see the end from the beginning. What is at stake with your creative project? How will the world be changed if you finish this?
The answer to these questions will give you courage to persevere through the difficult creative process. Anything worth sharing with the world will be difficult. Don't let that stop you!
4. Write Down and Revisit Your Goal – There's something powerful about writing down and revisiting your goal. Here's how I do this. I've been using Seth Godin's repackaging of Zig Ziglar's goal setting method called Pick Four.
I pick four goals, write them down, and review my progress every day.
I carry this with me everywhere. It's a constant reminder for me to serve God's purpose in my generation by working hard on God-sized goals. Use whatever method you like. But, please, write down and revisit your goals throughout the day!
5. Write Out Your "Next Steps" – Too many of my projects have died because I didn't know what to do next. And it wasn't because I didn't know, it was because I didn't think about it.
Have a "next steps" writing session. Take an hour and write out, to the best of your ability, what you think it takes to finish your goal. Break each step down into a reasonable action you can accomplish in a day. The hard thinking you do in this session will save you days of lost time thinking about the work when you should be working on the work.
I don't know what your project is, but I know it will help people. I know there is injustice waiting to be wrestled. There is beauty waiting to be seen. There is hope waiting to be offered.
Put in your twenty seconds today.
Question: What is the project you've been stalling that you can act on today? Consider this comment your announcement. It's time to make it happen! Go ahead, let us know. You can leave a comment by clicking here.
Are you a worship leader?

You may be interested in my FREE 20 part email course, "Next Level Worship Leading" - designed for local church worship leaders
| | |
| --- | --- |
| | We hate spam just as much as you |
Photo Credit: Qisur (Flickr)