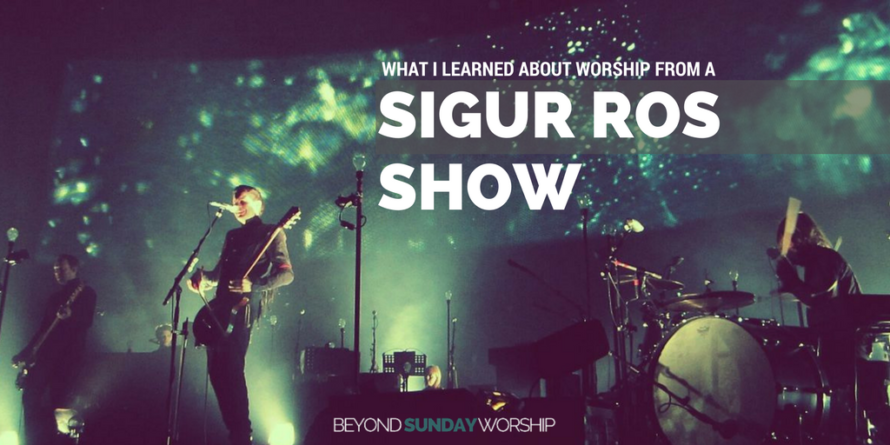 This last week I experienced another one of life's great moments – a Sigur Ros show.
I've made a lot of poor decisions in my life, but seeing this band has never been one of them. Magical, otherworldly, unique, immersive, contemplative, massive, and powerful.
So much respect for this band. They create music that is completely their own. While you can hear influences, there's nothing quite like it. They've stayed true to who they are, bringing that Icelandic sound across the world.
This particular North American tour was special. Just a 3 piece band, layered stage design, insane lighting, and lots of sound. Of course, as a worship leader, I had to draw some parallels.