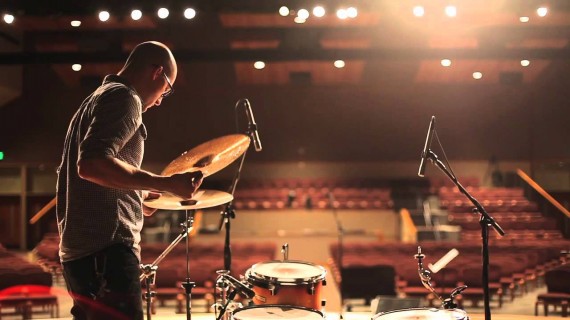 Most people think becoming a great musician needs to take eons of years.
Sure, investing the time to develop a relationship with your instrument is important.
But practicing a lot isn't enough. Taking lessons isn't enough. Getting a degree isn't enough.
It takes something else to become a better musician. That's what we're going to dive into today. Included in this episode is another interview with professional drummer, Steve Goold.
Click to Listen
Podcast: Play in new window | Download
What You'll Learn in this Episode
The often neglected goal of music education
Why lessons and practice isn't enough
Why getting a degree might not be your best option
The strength and weakness of classical music education
What you can do on your own to develop as a musician
How to develop your ear and hearing pitch
How to trick yourself into playing what's difficult
Pushing yourself to experiment with new sounds and instruments
What to do when your music teacher terminates your lessons for you
The chasm between student loans and a musician's salary
Resources From this Episode
Subscription Links
Your Feedback
If you have an idea for a podcast you would like to see, a special guest you'd like to hear from, or a question for an upcoming episode, please email me.
If you enjoyed the show, I would be so appreciative if you would rate it on iTunes and write a brief review. That helps me so much! Thanks.
Question: What was your biggest takeaway from this episode? Any thoughts on your development as a musician? What has helped you this most? Let's talk about it in the comments. It's always better that way.
Like what you read?

If so, please join over 5000 people who receive exclusive weekly online worship ministry tips, and get a FREE COPY of my eBook, Beyond Sunday! Just enter your name and email below: