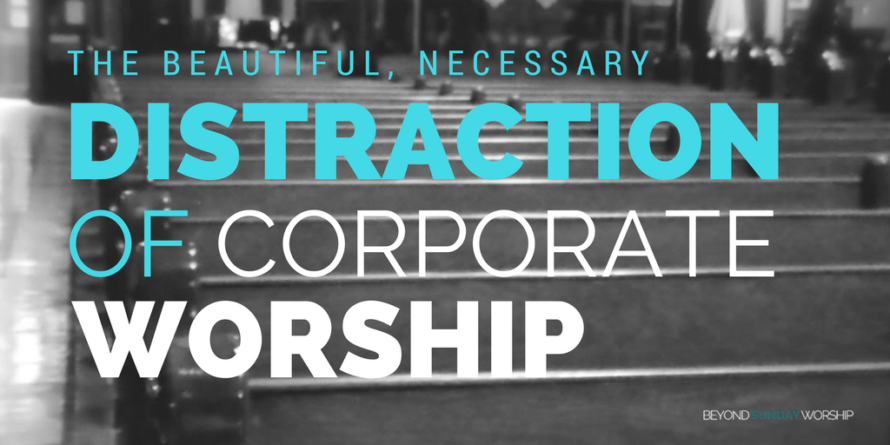 Corporate worship is distracting. And I believe with all my heart that is a beautiful thing.
More than a few times I've heard from people who don't care to attend church because they can have their "time with Jesus" at home. There's nothing wrong with 'Jesus time' at home. But if it's a replacement for the gathered singing of the people of God, it is a problem. And I don't think Jesus would be happy with your decision.
But let's be honest. Sometimes connecting with God is a challenge in church.
Picture this: