If I'm honest, sometimes I get bored.
I mean, I can lead worship without hardly thinking about it. I know the proper phrases. I know the right songs. I know how to get hands in the air and invite people to sing along.
But deep down, I know something is missing.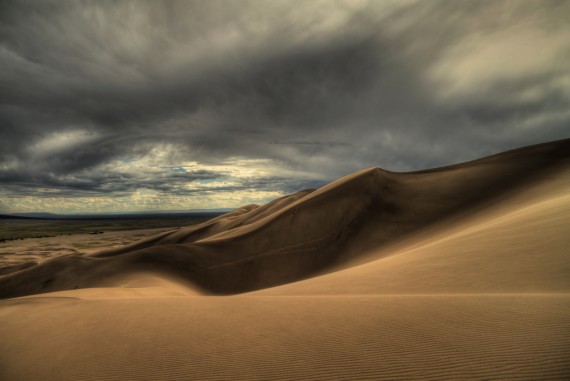 And this isn't just for worship leaders. Anyone on a worship team can fall prey to this.
It becomes less about the truth in the songs, and more about the arrangement.
It becomes more about rocking out than it does bowing our hearts.
It becomes more about a solid, pleasing performance than a humble gaze into glory.
To make matters worse, I can hear about the cross and not get excited.
I can think about the resurrection and relate to it as old news.
My heart isn't alive – I'm dead, boring, in need of awakening.
The Truth About Boredom
Isn't that the truth? It's not the Gospel that is boring. Worship is never boring. It's that our hearts capacity for love has been wasted on the emptiness of this world.
We have nothing left.
We read the Bible and say, "That's boring," rather than "God, awaken my heart to see the beauty of Jesus Christ in this text."
And maybe it's less about being bored with worship as it is being excited about the wrong things.
Excited to play music? Check.
Excited to be on stage? Check.
Excited to sing my new song? Check.
Excited to encounter the glory of God? Eh…
Something is wrong with how I've prioritized these passions.
How about you?
The Challenge
My challenge to you, worship leader and worship team, is to get your fight on. Don't allow you a weekend of ministry at your church to pass without fighting to stay amazed by God's glory.
How, you might ask? Here are a few tips:
1. Create Context – put yourself in places where the revelation of God is easier to receive. Try an occasional media fast. Maybe you want to fast every Saturday before service on Sunday. Get serious. Open the Bible and look for Jesus.
2. Revamp Your Entertainment – One of the greatest revelations I ever received from God was when He challenged me to view my time with him as entertainment.
Rather than filling my leisure time with TV, I learned how to enjoy Bible Study. It became more fun than watching a movie. Nothing wrong with movies, but if you're serious about keeping your heart alive, you need to get serious about how you seek God.
3. Invite Christ into your conversations – when was the last time you talked about Jesus with a friend? When was the last time your group hangout revolved around sharing stories of Christ's victory, or reading Scripture, or witnessing together?
Invite Christ into the center of your conversations this week.
So let's approach Sunday with amazement in our hearts, humility in our steps, and boldness in our desire.
Are you with me?
Question: What are some other ways you keep your heart fresh as a worship leader? How do you avoid boredom? Share your thoughts in the comments. Go ahead, we'll wait

Are you a worship leader?

You may be interested in my FREE 20 part email course, "Next Level Worship Leading" - designed for local church worship leaders
| | |
| --- | --- |
| | We hate spam just as much as you |