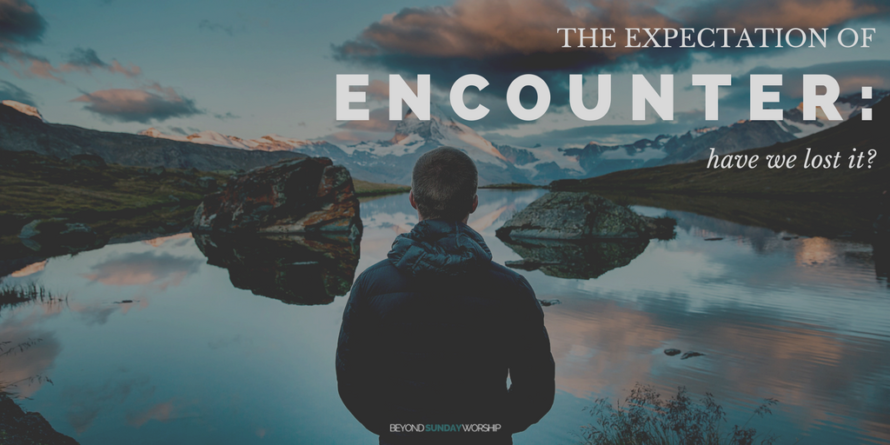 I can remember seeing Michael Jordan play live like it was yesterday.
For years I had followed his career, watched the games, collected the basketball cards, wore the shoes, and hung the posters on my wall. I was a fan, to say the least.
But something changes when you go from collecting a card to seeing your hero play live basketball in downtown Chicago. The atmosphere was electric and full of expectation and wonder.
Looking back, I'm sure I went a little overboard with Michael Jordan. I was literally obsessed. Every waking moment was spent collecting items, working on my ball handling skills, or thinking about Jordan. While it never progressed to kneeling prostrate before a shrine of MJ in my room and lifting high praise in a monotone chant, it was pretty close.
There's a lot about this routine that resembles our relationship with Jesus, isn't there? The live game resembles our corporate gatherings as well. The sad truth? We've lost the expectation. We've lost a sense of encounter. Our gatherings are devoid of expectation.
Let me site one more example.
It's obvious that every Steeler fan across the country is upset right now. Sunday's game was no way to leave the post season after a great regular season and having earning the coveted bye week. But my point isn't to wallow in sadness.
For a Steeler fan, every game arrives with excitement and expectation. What is going to happen? What crazy catches will Antonio Brown make? How many defenders will Leveon Bell shake? My son and I watch with intensity. We shout, we jump, we sweat, we eat, we dance, we cry. It's an edge-of-your-seat experience.
I'm not here to shame church-goers into being more like football fans. Nobody wants to see you shirtless with black and gold paint from head to toe. But I am saying that we've lost our sense of encounter, wonder, excitement, and expectation in our meetings with God – both personally and corporately.
And if we lose that, we lose everything.