Today is the beginning of an ongoing series here on the blog. My goal is to give some visibility to incredible worship artists that you may or may not have heard of. One of them is Harbour Live in Fort Lauderdale, FL.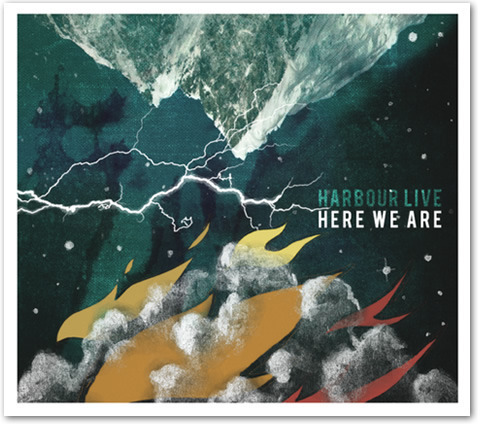 From their website:
Harbour Live is the family of worship leaders and musicians at the The Harbour Church. Hungry for real encounters with the living God, our music is just a shadow of the lives we live with Jesus. We're committed to writing songs that exalt God and His Kingdom in the earth, and we're passionate about resourcing the Body of Christ with music that is grounded in the Word and Spirit of God.
Allow me to say that I was BLOWN AWAY by this album. First of all, I had never heard of them and I consider myself a worship music nerd. And second, because the worship songs are incredibly well done and fresh. I was also surprised to see Jeremy Edwardson in the producer's chair. Many of you know of his work as lead singer of The Myriad, as well as producer of all Bethel Church and Jesus Culture albums. He is, in my opinion, the best producer in Christian music today. And it shines on this album.
This is already becoming one of my favorite worship albums of the year. Great voices, massive music, and a contagious longing for the Presence of God.
Justin Jarvis, worship leader at The Harbour, has graciously agreed to give me 5 copies of the album to give away here at davidsantistevan.com.
This contest is now closed.
Here are the 5 winners:
Jenilee Goodwin
Keri Welch
Elizabeth Rhyno
Jon Manna
Chris Luzier
If you did not win, I strongly suggest you buy this album and support this fantastic church. You won't be disappointed!