If there's anything I know about you, it's that you want to change the world.
You probably didn't wake up saying, "How can I live the most mediocre life possible?"
You want to make a difference, pour your life into a cause, and leave your mark upon the world.
The problem is that most of us never do.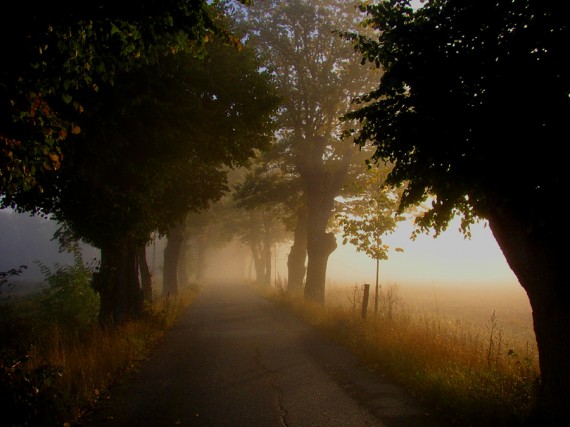 We talk about it.
We dream about it.
We even criticize those who are doing it. But we never put one foot in front of the other and do it.
The Glorification of the Platform
Just the other day I watched a video of a well-known worship leader, leading worship in front of thousands of people. His songs are being sung around the world.
"If only," I thought, "I could change the world like this guy. If only I had that kind of platform."
But there's a problem with the large stage. We all want it, but we don't want to pay the price to get there.
The Beatles played hundreds of shows before they were ever good enough to be recognized.
Michael Jordan shot countless free throws in his backyard before anyone knew his name.
We want the recognition that comes with a large platform but we cower from the process. We want to be the overnight, American Idol success.
If you're waiting for that day to come, you may spend your whole life…waiting.
If You Do Anything, Do This
Instead, here's what you need to do: Focus on one small step you can take today.
Writing an ebook was a daunting dream for me to tackle. But breaking it down into daily writing projects was doable.
Writing a course was an overwhelming idea. But writing an outline and giving myself a deadline caused me to move it over the finish line.
You've heard this your whole life. Set goals. Break large projects down into manageable tasks. Work hard.
But there's a difference between hearing it and doing it.
Some of you need to stop reading books and start launching projects.
Some of you need to stop dreaming and start doing.
Some of you need to stop criticizing and create something today.
Changing the world must move beyond Christian camp altar calls and revival services. Changing the world must move beyond coffee house conversations. It needs to be a part of Monday morning's agenda.
Let's try an experiment.
Instead of asking, "What do I want to do with my life?," ask, "What am I doing with my life?"
Long Obedience
We need what Eugene Peterson calls, "A long obedience in the same direction."
We need daily habits.
We need daily faithfulness.
We need to peek at the future but open our eyes wide to the moment in front of us. Live life fully awake. (Tweet this quote!)
Tomorrow may never come. Your dreams may never come true if you don't act on them today.
We need you to release your God-given potential. The world is waiting.
Question: What lies are you believing that are keeping you from changing the world? How can you overcome them? Share your story in the comments.
Are you a worship leader?

You may be interested in my FREE 20 part email course, "Next Level Worship Leading" - designed for local church worship leaders
| | |
| --- | --- |
| | We hate spam just as much as you |
Photo Credit: Per Ola Wiberg (Flickr)