I want to be really good at what I do.
Actually, I don't want to just be really good. I want to be the best.
I want to be a better worship leader than you.
I want to have a better blog than you.
I want to record a better worship album than you.
Go ahead and virtually punch my sorry, selfish self in the face.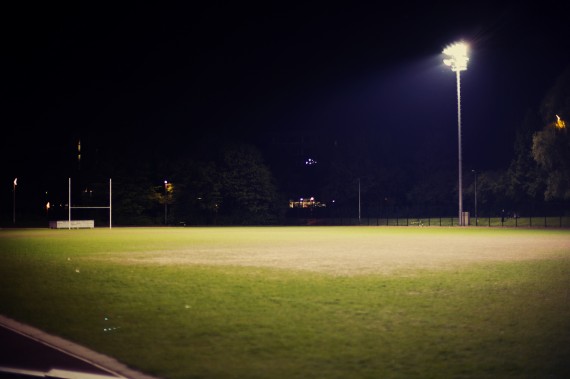 Thank you.
If I'm honest, I'm a little confused by competition. Is it good? Is it bad?
Is it healthy? Is it paralyzing?
Competition is inevitable. Matter of fact, in the business world it's encouraged.
Business in the church?
As the experts say, don't ignore your competition. Find out what they are doing and do something different. Be remarkable. Stand out. Beat them by being unique and more helpful and more innovative and more…more…more.
Pastors and worship leaders can benefit highly from solid business advice. I love Seth Godin, Chris Brogan, Gary Vaynerchuck, Michael Hyatt, and others. I read their books and blogs, take notes, and apply what I learn.
But this competition thing irks me. And I'm sick of it.
Should church leaders be driven by competitive desire? Is it productive to want to be the best?
I would recommend a better way.
Stop trying to be better than…
Creating a worship album? Don't try and beat the church down the road, create something your church is proud of.
Do you write a blog? Don't try and be better…be helpful to your niche.
Are you a worship leader? Don't try and be better than Chris Tomlin, love your congregation and serve them in their expression to God.
Trying to be better than someone else isn't Biblical.
It shifts the focus away from ministry onto envy, spite, and selfish ambition. Which reminds me of Philippians 2:3:
"Do nothing out of selfish ambition or vain conceit, but in humility consider others better than yourself."
This verse has radical implications.
So what should you do?
Not only should we avoid selfish actions, we should consider others better. Better than ourselves.
I'm humbled by that. I'm infuriated by that. I don't know what to do with that.
Rather than focusing on being better than someone (which if we're honest, we all do) focus on being faithful.
Better is subjective.
I mean, who defines if someone is really better than another? Just be you. Be faithful to the people you serve. Love God with all your heart.
Learn and push and work hard, challenging yourself to improve, but don't try and be better. It's a waste of your time and your God-given potential.
"God, help us pursue faithfulness over fame – caring for others over competing with them. Save us from selfish ambition and vain conceit. Use us and challenge us to do big things, but keep us from worshiping ourselves in the process. Amen."
Question: Do you think competition is an issue among church leaders? How can we avoid its pitfalls? Bring on the comments, my friends.