We all have to do it at one time or another.
Embracing confrontation and having difficult conversations is something every leader needs to get comfortable with.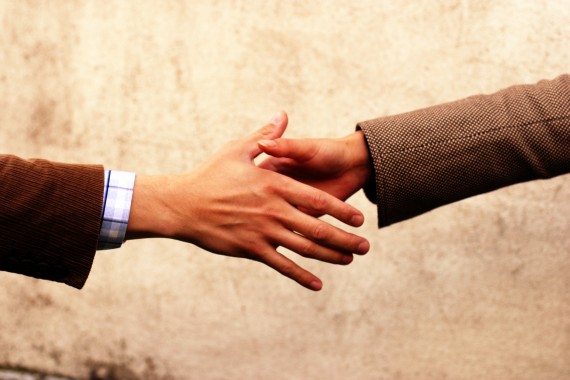 Worship leader, consider the situations I'm sure you've been in:
Confronting a musician who is chronically late
Asking an 'out-of-tune' vocalist to step down from the team
Addressing a bad attitude
While I don't love confrontation, I've learned how necessary it is. Without it, we allow behavior to continue that, over time, destroys a team. And we don't do a good job of pastoring our people.
During my early days as a leader, I was terrible at this. I wanted everyone to be happy. I wanted everyone to be involved. But a worship team is not a place for everyone. It takes a compassionate yet courageous leader who embraces confrontation.
3 Tips For Having Difficult Conversations
Here are a few best tips for doing this well:
1. Introduce Worship Team Evaluations
It's always more difficult to have a difficult conversation out of the blue. But if you've established an annual (or quarterly) tradition of evaluating every member on your worship team, it's much easier.
They begin to expect the confrontation and it gives you a chance to disciple. Elevation worship has a great worksheet for you to adapt. You can download that here.
2. Sandwich the conversation
No, I'm not talking about picking up a couple $5 foot longs for your confrontation meeting. Matter of fact, yes I am. Do that. It will help 🙂
I'm referring to how you frame the conversation. The sandwich method is essentially this:
Speak positively about the person
Confront what needs confronted
Envision them
For example, if you're asking someone to step down from the team, share your appreciation for their faithfulness. Be honest and genuine.
Then get to the point and share with them why they need to step down. Then envision them with a new place they can serve. When asking a team member to step down, it's often that they're just in the wrong place. There's a better fit elsewhere in the church.
3. View It Through A Discipleship Lens
Anytime you need to confront someone, see it as an opportunity for discipleship – an opportunity to see this person grow. That's not to say they'll always accept your advice or take it well.
But as a leader, it's part of your responsibility to make hard decisions and disciple those on your team. Don't allow bad habits to fester.
And that's the main reason you should do this: to disciple your worship team. Remember, it's not just about getting stuff done. It's about their growth into Christlikeness.
Question: What are some difficult confrontations you've had to experience? What did you learn? Let us know in the comments!