I don't know for sure, but there could be something missing in your worship team.
No, it's not better music, more popular songs, or tighter production. It's not newer gear, younger musicians, or more connections.
It's something simpler, but not simplistic. You can't just copy it from another ministry.
You can't just turn it on and turn it off.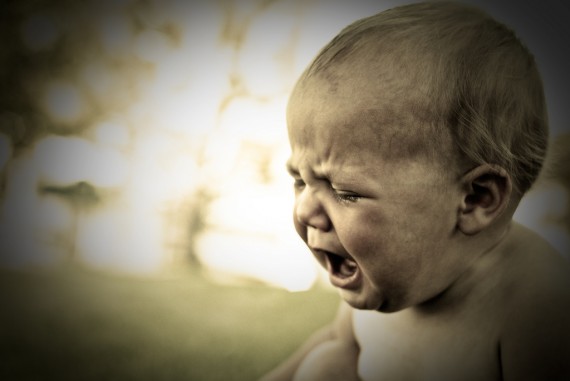 Why? Because it's a way of life – a reflection of who you are.
What am I talking about?
Crying out to God. The sound of a desperate heart.
Worship teams that cry out to God don't just sing songs. They realize that songs are a vehicle to the real thing. Songs lead their hearts to the main course – feasting upon the presence of God.
Effective worship teams model this. They realize it's not just the leader's responsibility, but it's everyone's goal to cry out to God with fervent passion.
Are We Too Comfortable?
Have we grown too comfortable with church? Have our lives become so manageable that we don't feel like we really need God?
I'm sure you've cried out to God before. I know I have.
But it was when I was in the darkest place, surrounded by pain, realizing my need for God's help.
But what if it was every day? What if we led worship like a desperate, dying man or women in need of water?
Because that's the way it is. We need Him. His presence. His power. His breakthrough.
It's time to cry out.
3 Tips For Leading Your Team To Cry Out
But how do you get there? How do you develop a team that knows how to cry out?
I can think of at least three way to build this culture.
1. Prioritize – Your team will adopt the values that you prioritize. If you want to develop a culture that values the presence of God – values crying out to Him, than prioritize it. Prioritize it in your rehearsals, your emails, your conversations, and your worship leading style.
2. Teach – Oftentimes people don't cry out to God because they don't know how. They don't know how to move beyond singing a song. You need to teach them. Get very practical with people. Plan an entire rehearsals around crying out to God. Challenge, model, practice, and encourage.
3. Pray – There's only so much prioritizing and teaching you can do. Without the awakening revelation of the Holy Spirit, our hearts would remain dead. It takes the power of God to make us come alive. Pray that God would fill you heart with desire for His presence. Pray that a movement would start on your worship team – a movement of following hard after God.
It's time to get desperate for God again. Don't be content with tight systems of church.
We. Need. God.
Question: How are you building a culture of passion, desperation, and crying out to God? Share your ideas in the comments. Yea, it's always better when you share!
Are you a worship leader?

You may be interested in my FREE 20 part email course, "Next Level Worship Leading" - designed for local church worship leaders
| | |
| --- | --- |
| | We hate spam just as much as you |