Everyone I talk to has dreams.
Dreams to travel, to record an album, to write a song, to make a difference, to leave a mark on the world.
Almost every blog I read these days is talking about dreams. It seems like we are in a dream crises.
So many options are available to us, we're not sure where to start. Or we're simply afraid of starting because with starting comes the risk of failure.
And nobody wants to fail, right?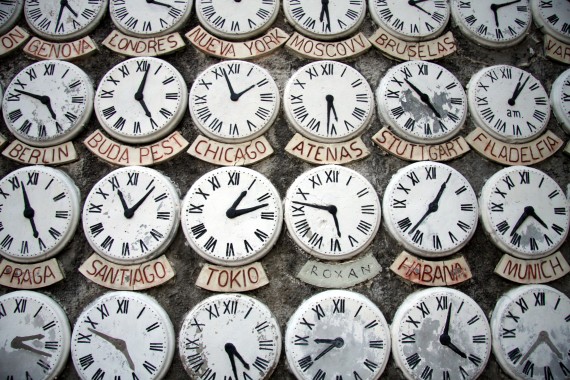 I always get questions related to how I blog so much (I think it's because I have OCB – obsessive compulsive blogging).
On top of this I'm always hearing people say, "I wish I had more time for…"
With all that needs done: job, kids, spouse, activities, liesure, how is there time for anything else?
It's Not A Matter Of Time
To be honest, time is not the issue. Resistance is the issue. It's easy to work but it's difficult to work smart. It's easy to be busy but it's tough to do the things that really matter. It's easy to fill your time with stuff, it's difficult to work on your dream.
Finding more time to do what's important isn't just about doing less. It's about being more intentional with your time.
The other day I read an insightful interview with Seth Godin. In this interview, Seth talks about how he doesn't do meetings, isn't on facebook, and doesn't watch TV. A lame existence you might say?
Well, Seth has to be one of the most productive people I've ever seen. He is constantly writing blogs, books, starting businesses, and speaking all over the place. He's decided what's important to him and eliminated distraction.
A Simple Exercise For Doing Something Awesome
This blog post isn't revolutionary. But it will help you. If you apply this simple exercise, you may just find that your dreams are more achievable than you thought.
Here we go:
1. Define what you want to do more of
What do you want to do? Start a blog? Write a book? Record an album? Exercise? Get out of bed?
Being successful starts with naming what you want. Think about what has been nagging on your mind. What is the one thing that would make a huge difference in your life if you just started it?
Got it? Good. Let's move on…
2. Decide what commitments you may need to let go of
Are there physical commitments you have that are holding you back? Are you wasting energy on something that isn't important?
Be careful here. There are some commitments you need to keep. I hope you're seriously committed to a local church. I hope you're investing yourself in a small group. I hope and pray you are not neglecting your home.
But if you're pouring precious time into something that's not helping you get where you need to go, cut it out.
3. Schedule it
What doesn't get scheduled doesn't get done.
It's amazing how scheduling seems to open up more time than you knew existed. I'm convinced there's nothing more important than for creatives to become best friends with their calendars and their goals.
How often have you said, "I wish I just had more time to (fill in the blank)". Well, when was the last time you scheduled time to do it? Trust me, there's power in getting it on the calendar and getting it done.
4. Cut out unnecessary time-wasters
Sometimes it's even good things you need to let go of. In order to focus on some of the bigger projects I'm pursuing, I've had to cut back on the number of blogs I read and comment on. I simply don't have time to do that even though I enjoy it. I've also stopped hanging out too much on Facebook.
As my friend Michael blogged about, maybe you need to stop reading my blog and start creating something. I hope you don't stop reading my blog, but please do if it means you will release what God has placed inside you.
5. Do it even if you don't feel like it
The initial high of being consistent and starting a habit wears off almost instantly. Real life sets in. It becomes work.
But don't allow yourself to slack. Keep an appointment with yourself. This is the only way to make progress on what matters.
Question: What is something you wish you had more time for? How can you make it happen? Let us know in the comments!